I got home yesterday after a 10-day vacation to visit family and received an e-mail saying I had another sale on my ETSY shop!
This bag and matching cosmetic bag is on the way to Mary in Kansas! Thanks, MARY!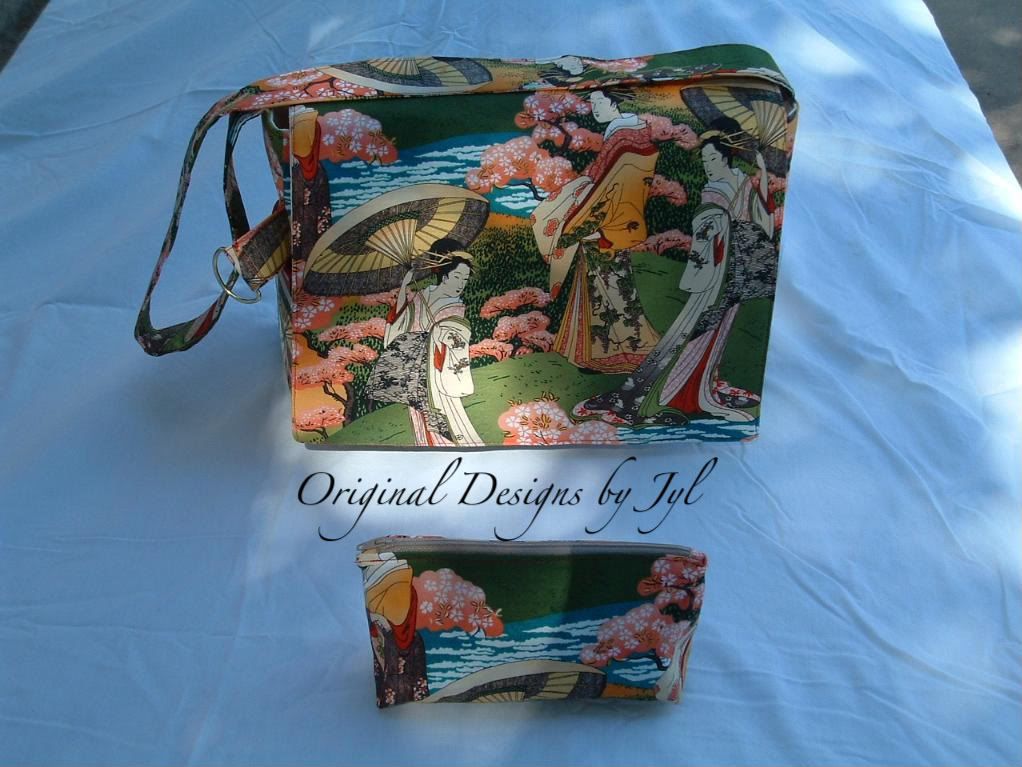 On my trip I also delivered Todd's grandmother's purse, she was very excited! Here it is: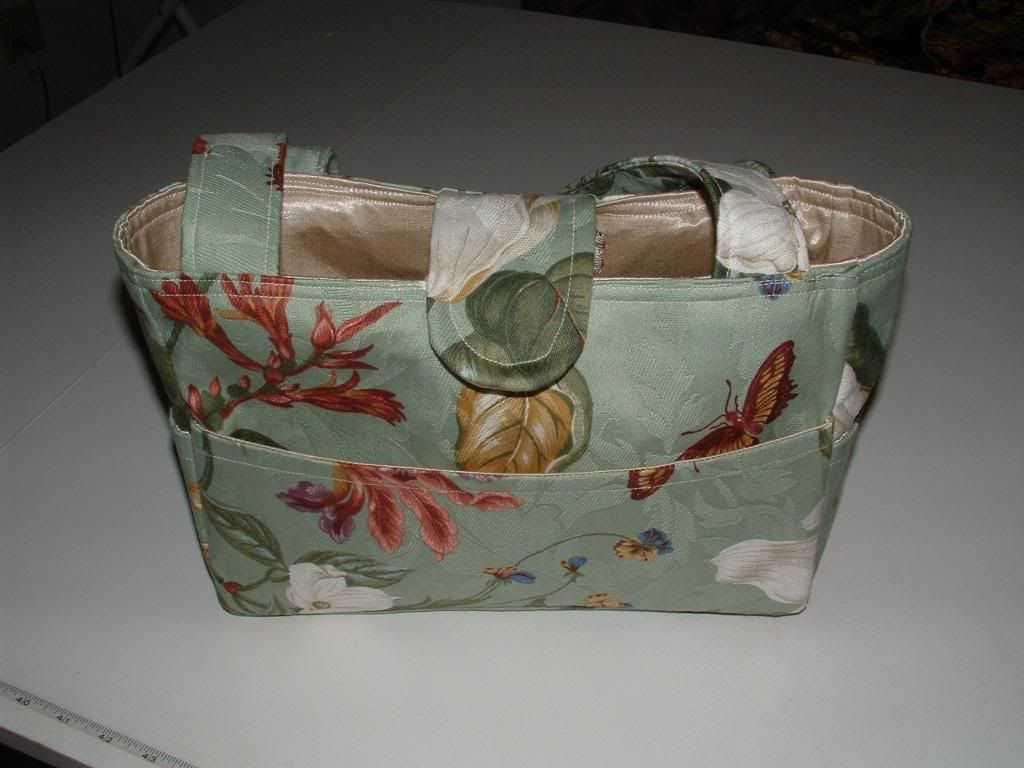 I also received the hardware I was waiting on for Madge's belt loop bag, so here it is completed:

I put it in the mail today, also. (Sorry that's a bad picture, I took it just before putting it in the box this morning.)
One of my aunts also ordered a purse, so I'm going to start on it today and hopefully get it done this weekend. It will be the "Samantha" design (like Todd's Grandmother's)
,
in the brown fabric with gold interior.