I finally had some time to work on the wing-back chair I bought last year. I had done the cushion a few weeks ago, but today I finally sat down to sew a couple of the pieces and put them on the chair. I broke down and bought an electric staple gun and that made things A LOT easier.
Here's the progress so far:
Front:
Side:
Back: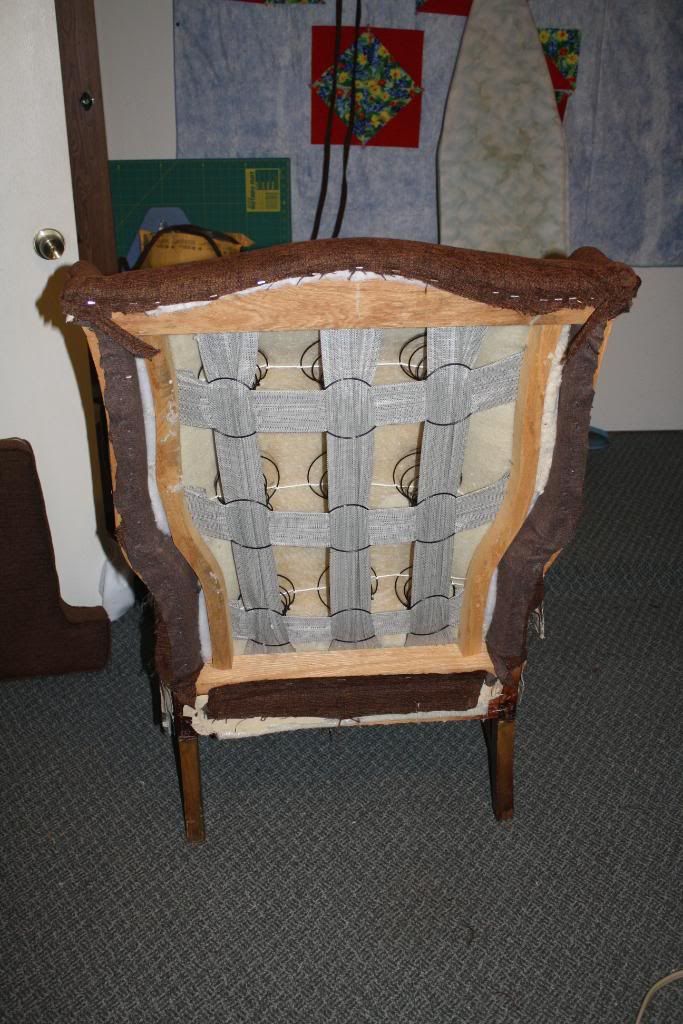 Other side: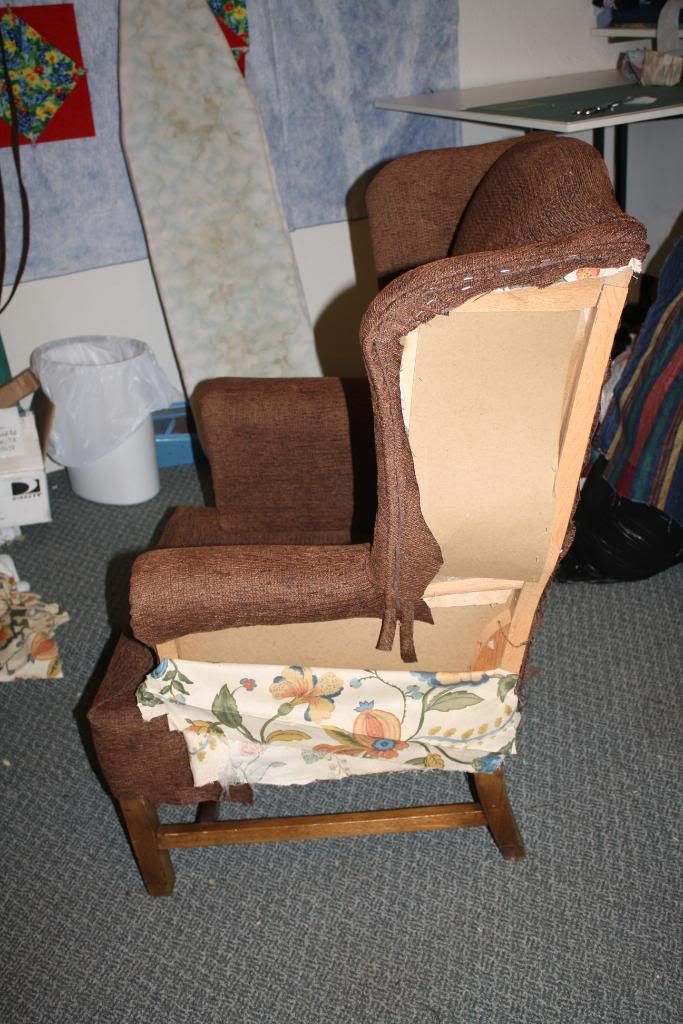 Front with cushion: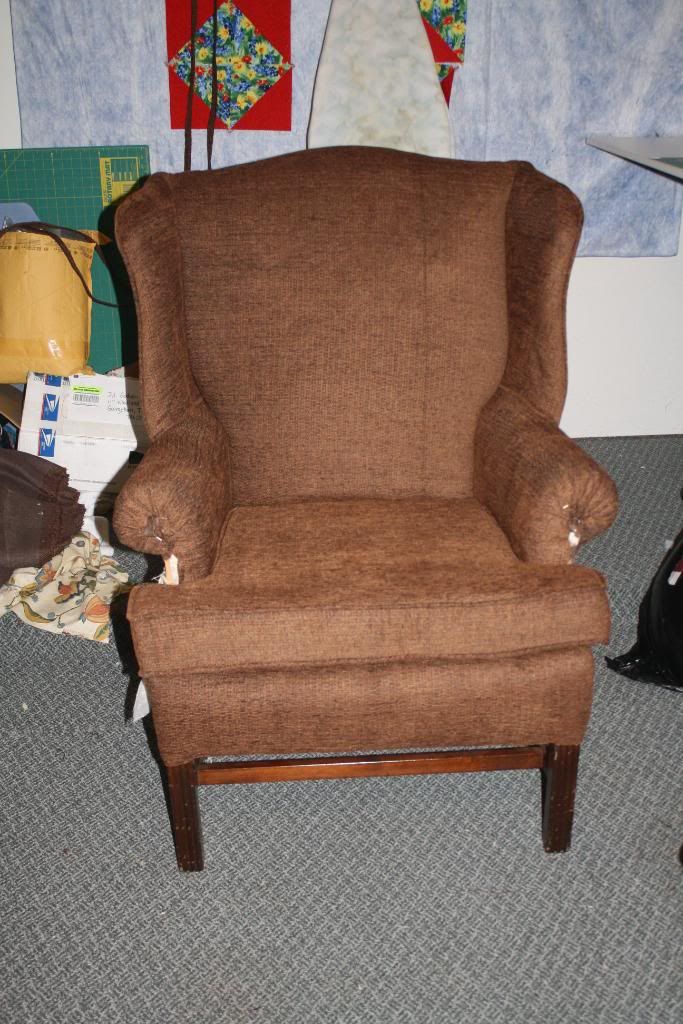 It looks a little wonky because I just threw the cushion on, I'm hoping it will look better once it's all done and I steam it.
That's all I can do for now, I need to order the ply-grip and a few other things.
One of the things we brought home from Todd's Grandma's house was an ottoman, so I went to get more fabric and will recover it with the same fabric. I think they will look good!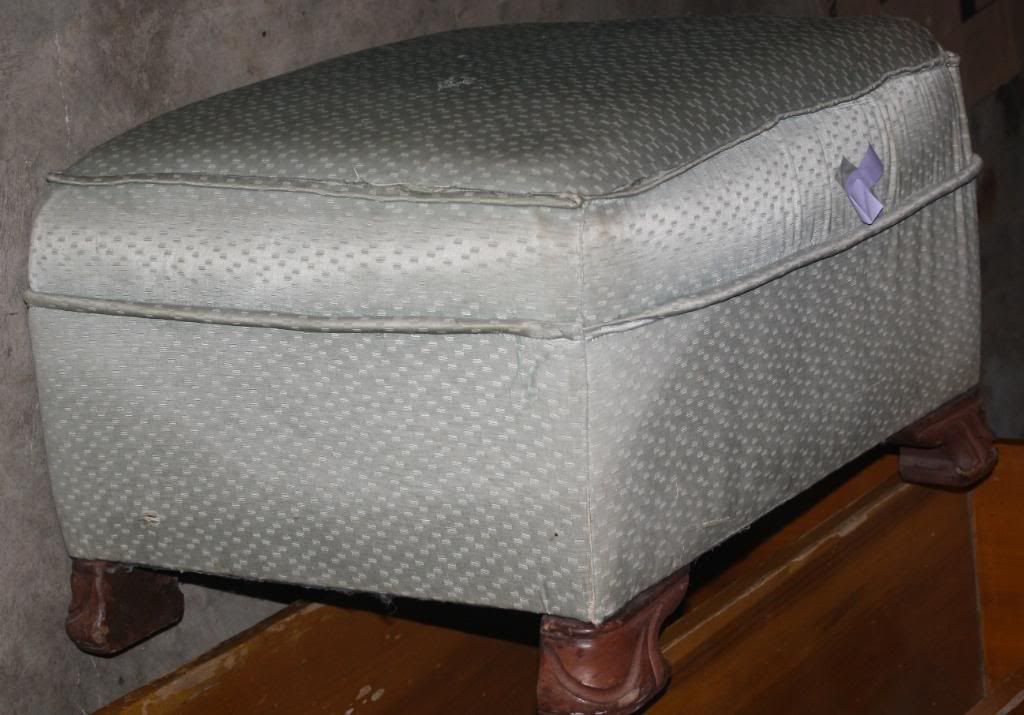 I guess I can start taking it apart while I wait for the supplies to get here to finish the chair.
I'd LOVE to hear comments!