I ended up not working today, so decided to work on the ottoman. Yesterday I had taken it all apart and cut out the fabric, so today all I had to do was sew it (easier said than done).
At first I thought it had not been recovered, but found out it had been.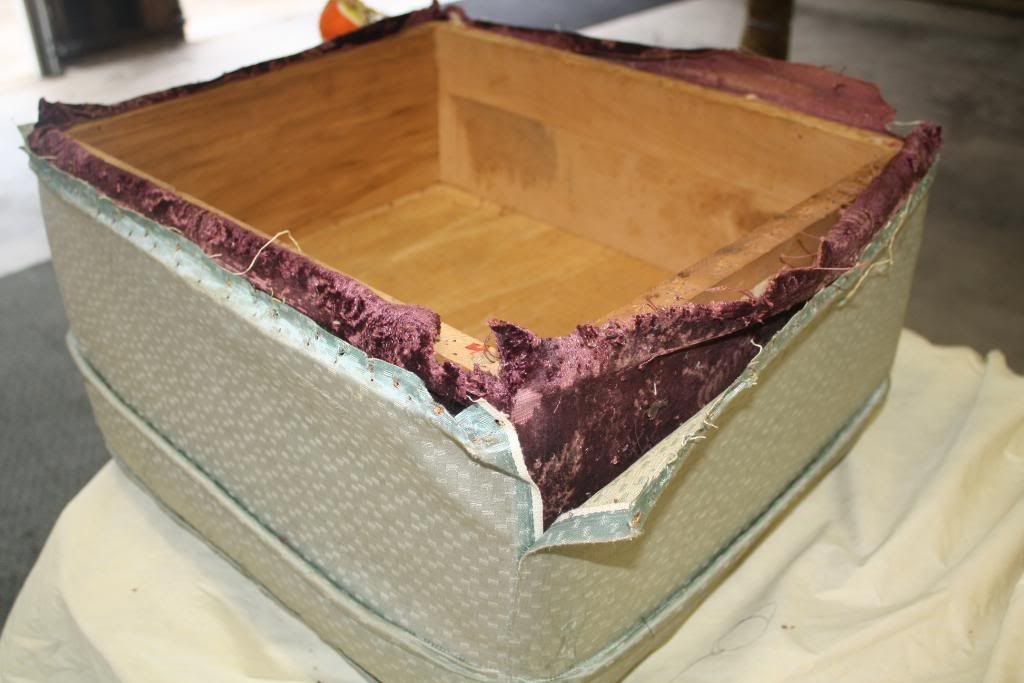 The bottom layer had the top as a pillow, not just smashed on like the green fabric. So I decided, of course, to recover it as it was originally done and not the "easy" way like the green fabric was.
This was the bottom fabric - I imagine it was very pretty when it was new:
So this is the "before":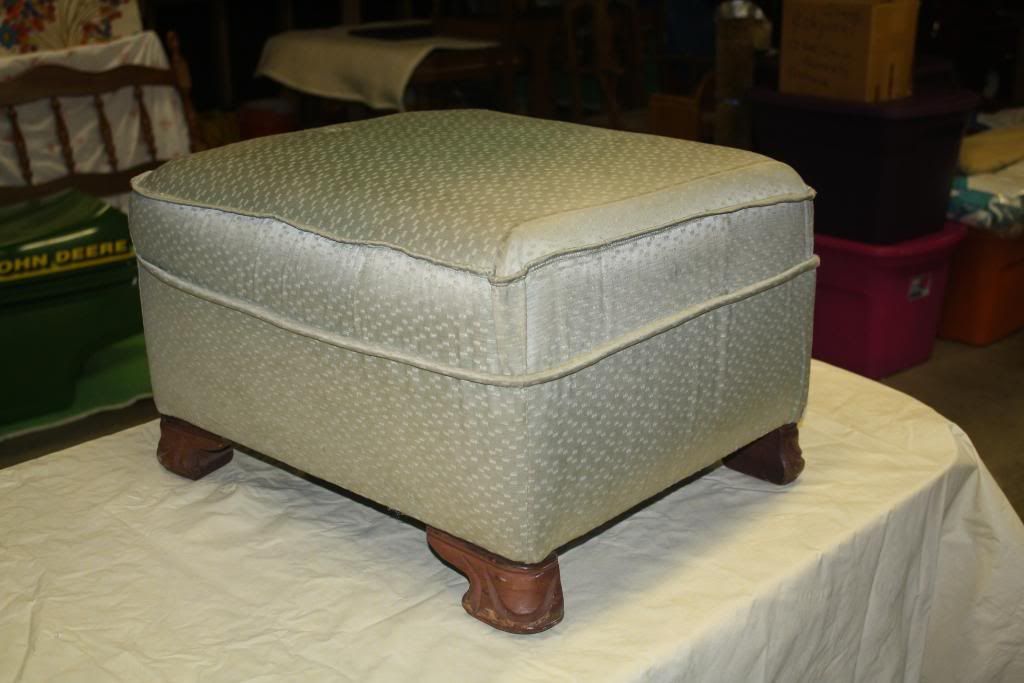 And "after": I had to re-do the bottom twice because I goofed it up the first time.
It's not the best, but I'm pretty happy with it. I think it will go well with the chair once it's done. I have the supplies ordered, so as soon as they get here I'll try to get it finished. (And I still need to put the cambric on the bottom, and that's part of what I ordered.) I really had fun doing it - give me a nice sense of accomplishment!
Now I'll just have to figure out where to put them in the house once they are done.