Yesterday I received the upholstery supplies I ordered online, and was glad I didn't need to work today. So the day was spent working on the chair and it's DONE!!! YAY!!!
It took me all day long! (Remember this is the first thing I've ever recovered.) And I only had to make one trip to WalMart to get more staples, nails and tacks.
Here is the before: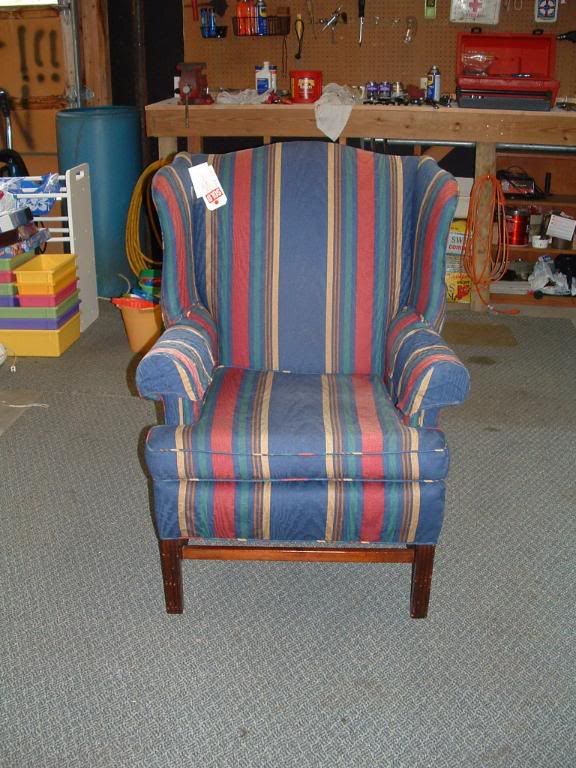 And After with the ottoman: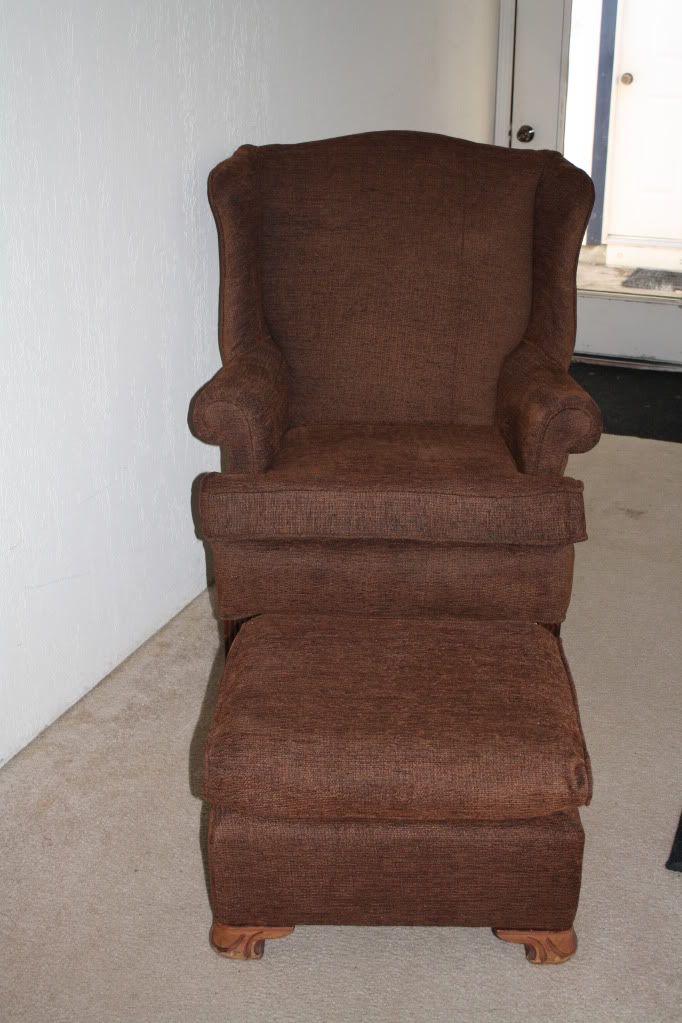 Here is the ottoman before: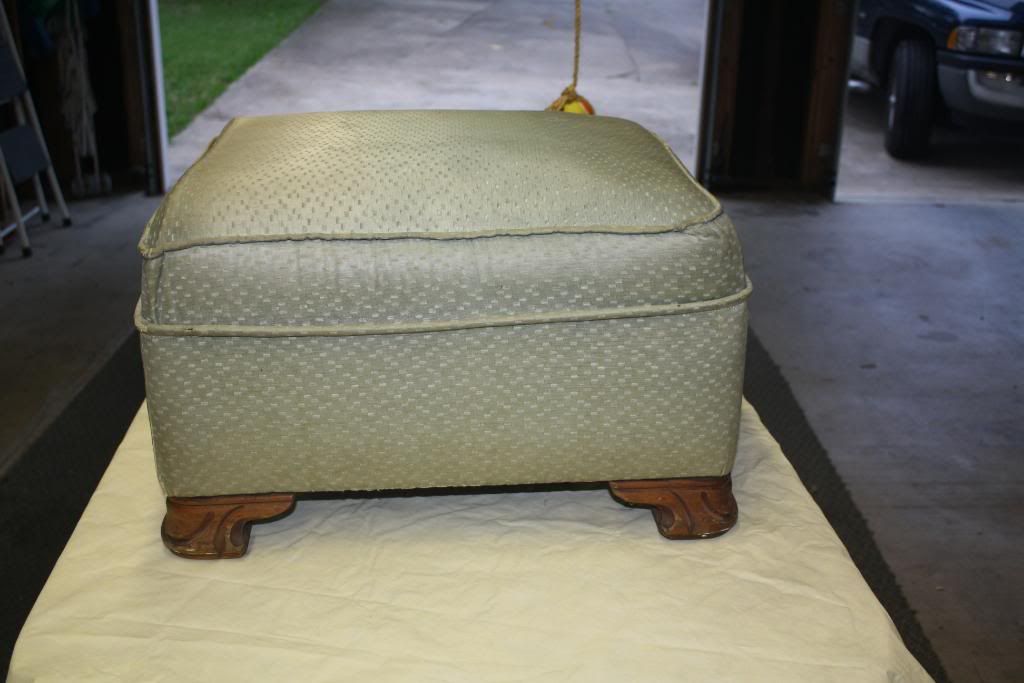 and after:
I'm not sure where it's going to go for sure, but for now I put it in the living room in place of the glider:
I'm pretty happy with the way they came out - especially since it was my first try!
Now I'll have to find something else to keep me busy when I'm not working. Maybe another trip to the thrift store???