Wow, where has the time gone? I've been busy - we traveled to Nebraska for Thanksgiving. That was a lot of fun and I've posted about that on my
personal blog
.
I did complete another quilt - this one is for our step-grandson. He wasn't in the family yet when I started quilting and made the rest of the grandkids quilts (which reminds me, I need to make one for McKenna!). I had already purchased fabric from Wal-Mart a long time ago and it's the same as the other Split Rail Quilts I made. Unfortunately, I didn't have quite enough for the inside border to be the same, so I had to improvise. Here's the finished quilt:
I need to figure out how to label it yet. The other ones I made printed off labels on the fabric paper that I used for picture pillows, but I'm not sure if they hold up very well. Since I now have my MIL's Bernina, I think I'll stitch a label, just something quick, but that's all I'll need to do. I machine quilted this with clear thread, but the back didn't turn out very well, but it will have to do. (I'm not going to post a picture of the back since I'm not happy with it.)
I've also been knitting and a little crochet. Before Thanksgiving, I decided I wanted a shawl and had a few patterns at home, so I bought some pretty yarn - Lion Brand Homespun Barley is what I decided on. I actually finished it while in Nebraska, but then decided I wanted to make it wider and longer, so after we got home, I ripped it out and I'm starting again.
This is where I was on it a week ago:
I've added to it since then, but still not to the size I want, so I'm still working on it.
Something else I decided I want to make are Fingerless Gloves. I have a couple pair of them sewn out of fleece, but wanted to make some out of yarn. The first one I did was crocheted, made out of the same yarn the shawl is: (Found the pattern on the internet)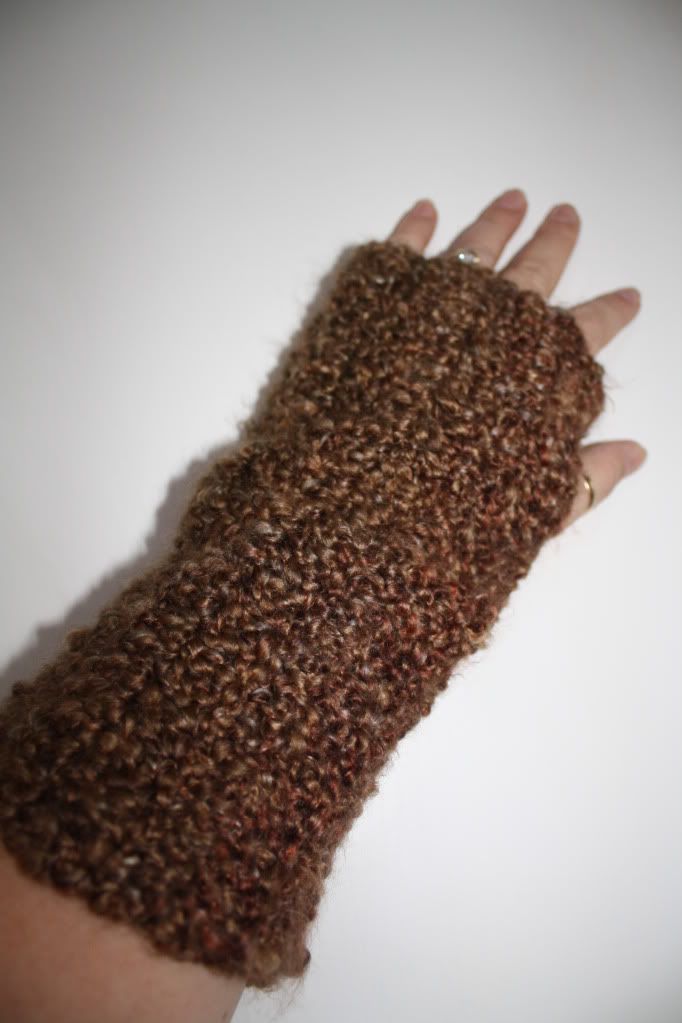 I only made one and it's a little bulky, so wanted to try knitting one. I didn't have a pattern for these, so made it up as I went.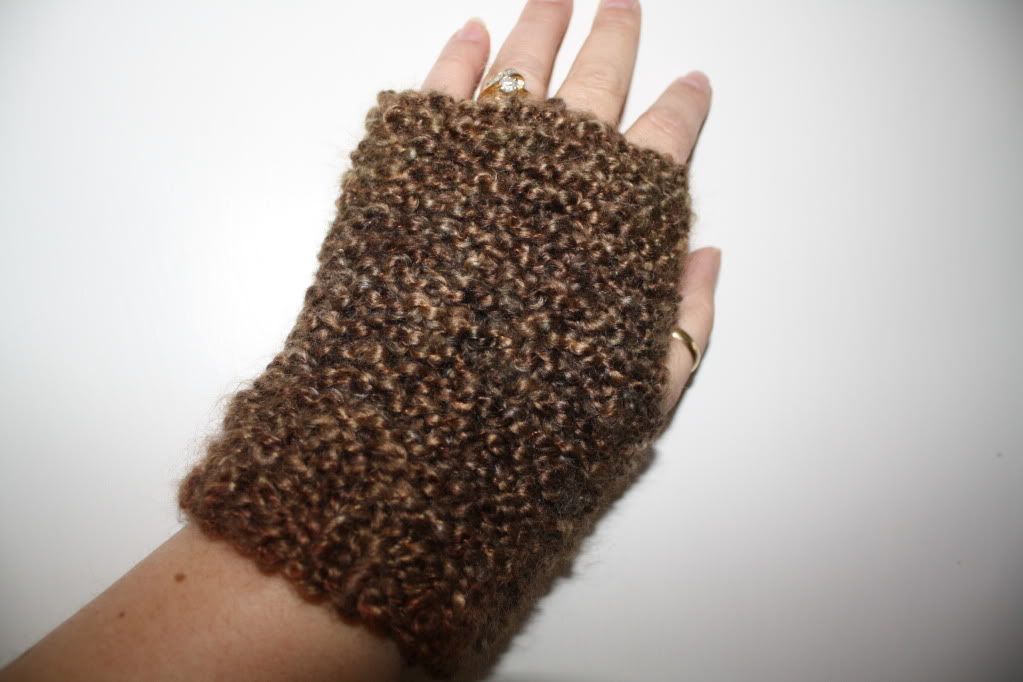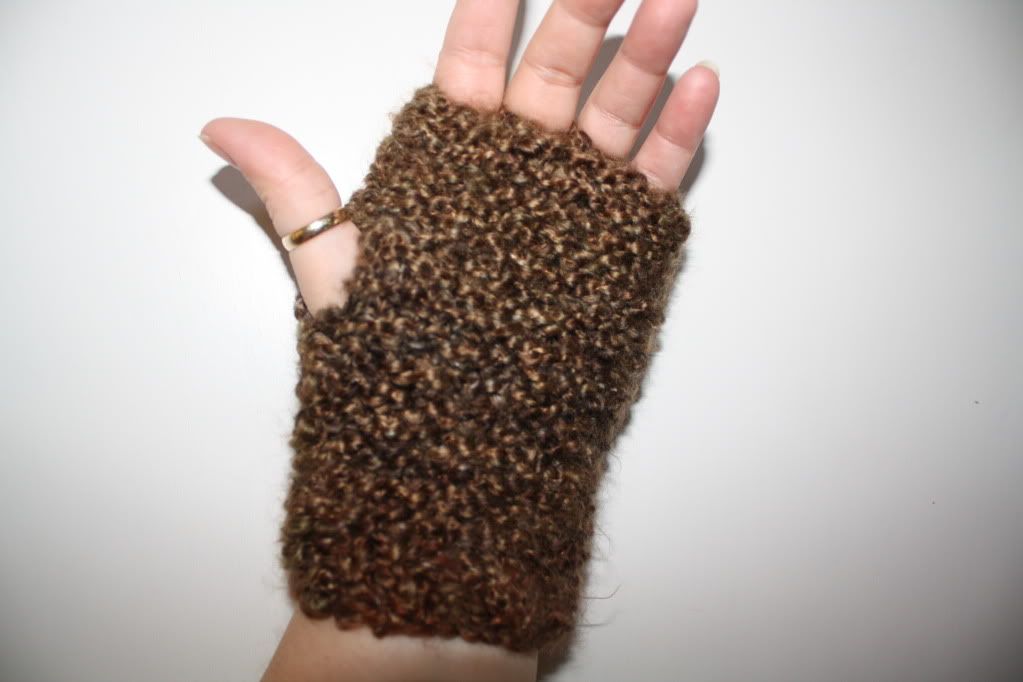 Still not happy with this one, either, so tried it with a different yarn.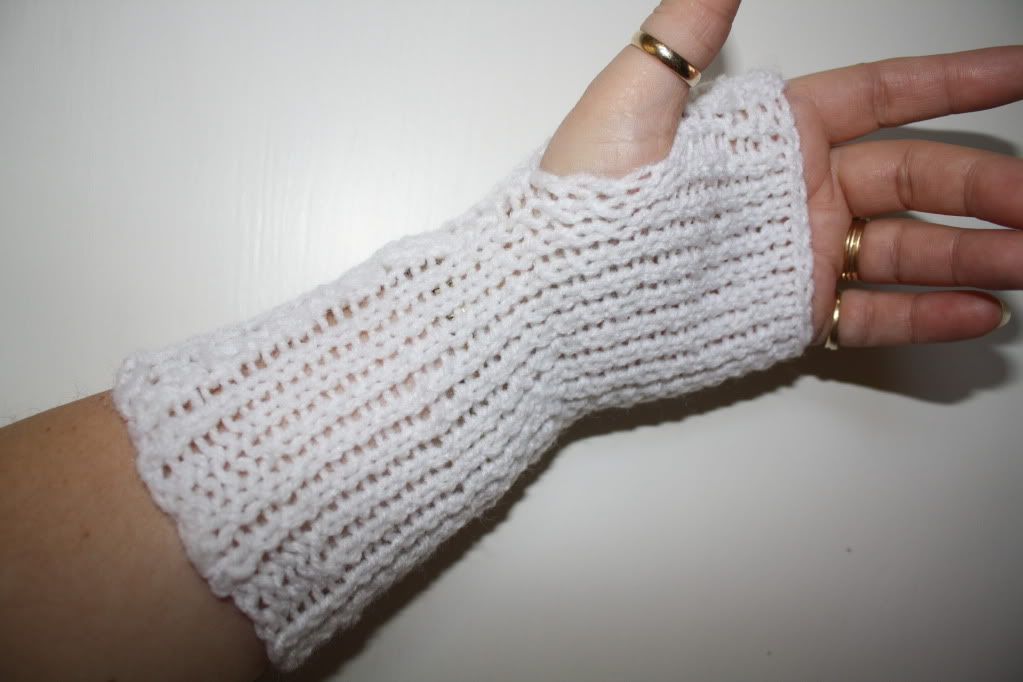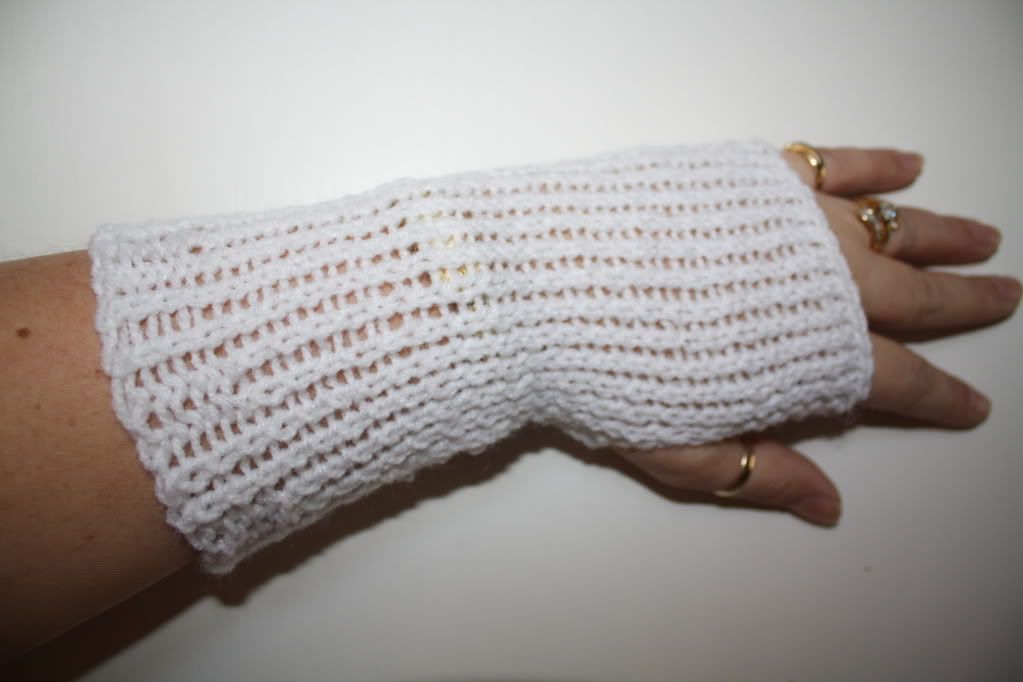 That was better, but still not quite what I wanted.
So I went out last week and purchased some circular knitting needles. These let you knit a tube. This was the first try - it took me a while to figure it out but I sat down one morning and found a picture tutorial online and figured it out.
Showing the circular needles: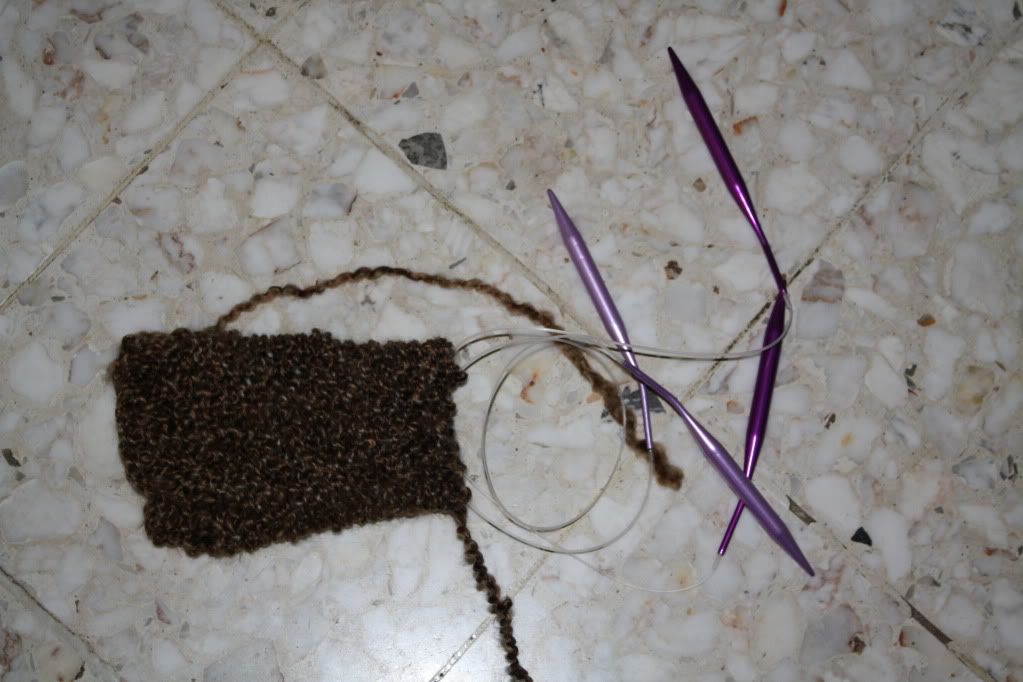 That was much better, but it turned out too big. Yesterday we were at Wal-Mart and I decided ot buy some more circular needles, but in a smaller size.
And yesterday I made this:
MUCH better! So I've started the second one, but need to finish the shawl to figure out how much yarn I have left.
So that's what I've been working on lately.
Friday I had a nice surprise - we were at Todd's work Christmas Party and I received an email from etsy that someone purchased another item!! YAY!!!!
Melissa in Aurora, CO purchased one of my fabric book covers, so I'm stopping at the Post Office on the way to work to put it in the mail.
My sister also opened an Etsy shop last night, so if anyone is interested in Stained Glass pieces, she does GREAT work!
Her etsy shop
, and
her website
.
This is a Christmas ornament she gave me: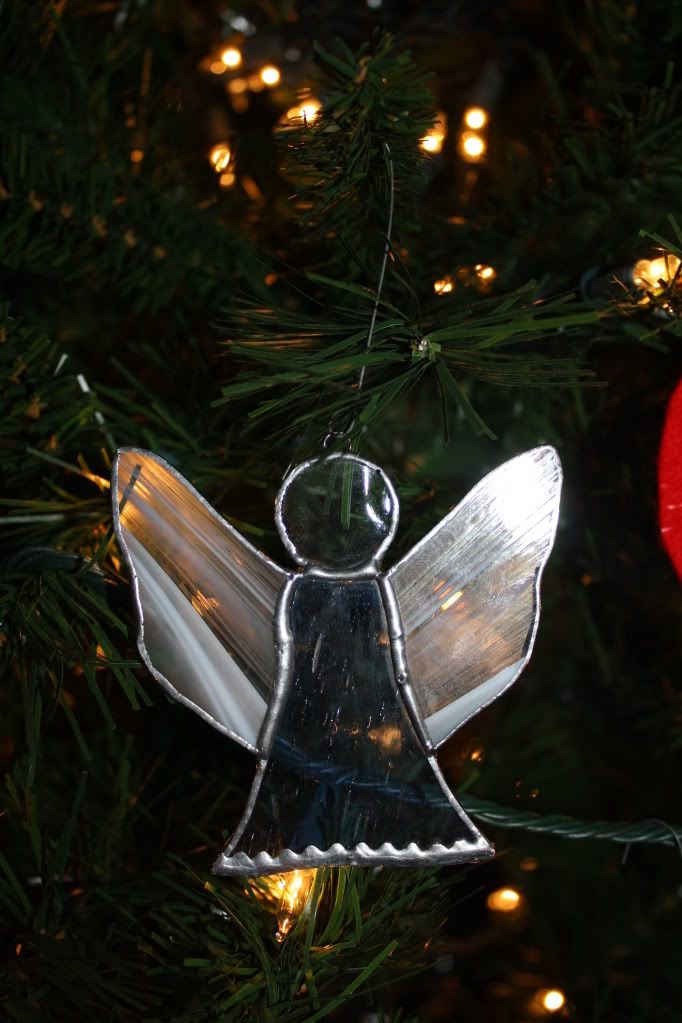 And while I'm promoting other people's work, my step-daughter, Megan, had a blog about the items she crochets, so
here's the link to that
. (She does great work, too! Really cute items for babies.)
And her Facebook page
. Too late for Christmas, but winter's not officially here yet!!!