so tried making something to hold them. I saw something on
craftster
,
another one
so the last time I was at Hobby Lobby, I remembered to get a sheet of plastic - I think it's used for cross stitch. I think it was 49 cents. Anyway, I knew I needed to be able to get to the front and back of it, this is what I came up with: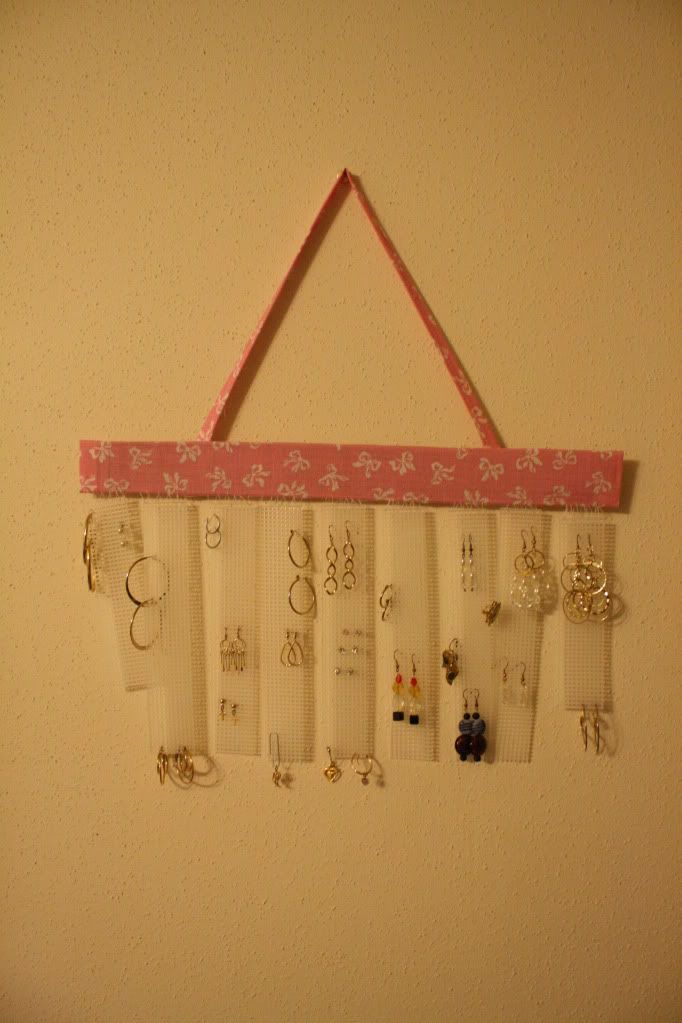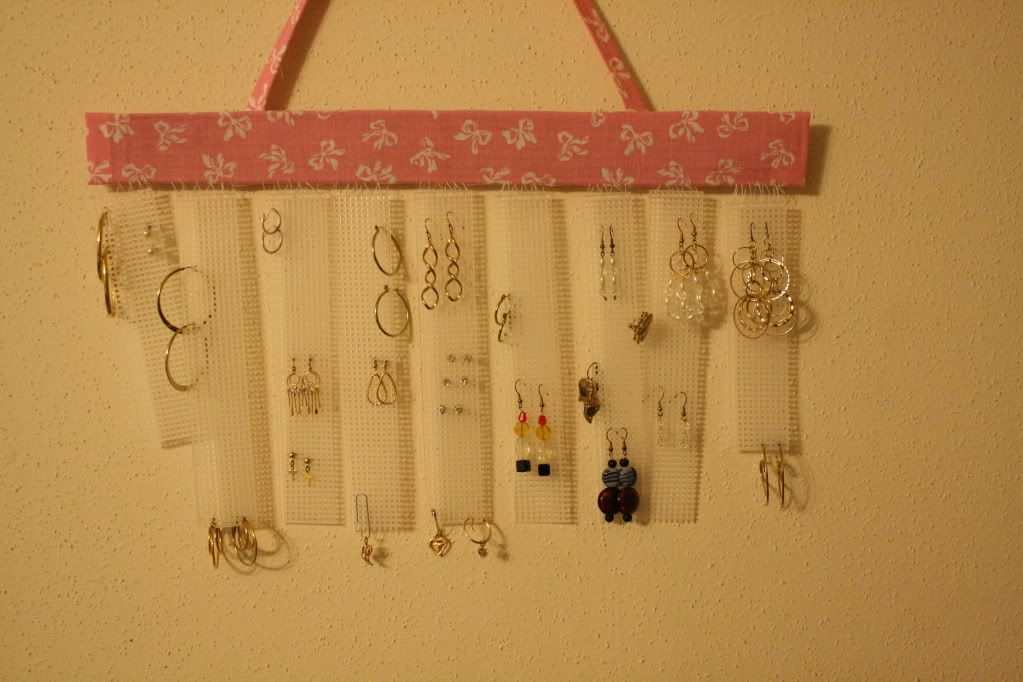 I hung it next to the dresser and mirror where I keep the rest of my jewelry, and it's really nice to have all my earrings handy. I probably should have made it a little smaller so I could at least put a frame around it, but it's fine for me.
I did start another quilt, this one for our step-grandson, Dom. It will be for him for Christmas. I thought I had taken a picture of the quilt top, but apparently I didn't. I'll have to take a picture when it's done, I've started quilting it (machine quilting so I get it done before Christmas).