LOL!! I've been sewing quite a bit, and instead of putting everything in one post, I thought it best to break them up. This is the last one today, I promise!!!!
Todd has been getting pretty upset with my dog. He has a tendency to waste his "outside time" running after squirrels and such, and unless you really watch him and tell him to "GO POTTY!!!", he doesn't. But he'll do it in our bathroom or on the rug in front of the sliding glass door in our bedroom. I finally decided I'd had enough and made some diapers for him. Just having them on him when he's inside works wonders. There were a couple times (overnight when he's not in his kennel) that they were wet, but other than that, I take them off of him when he goes outside and put them right back on him when he comes inside.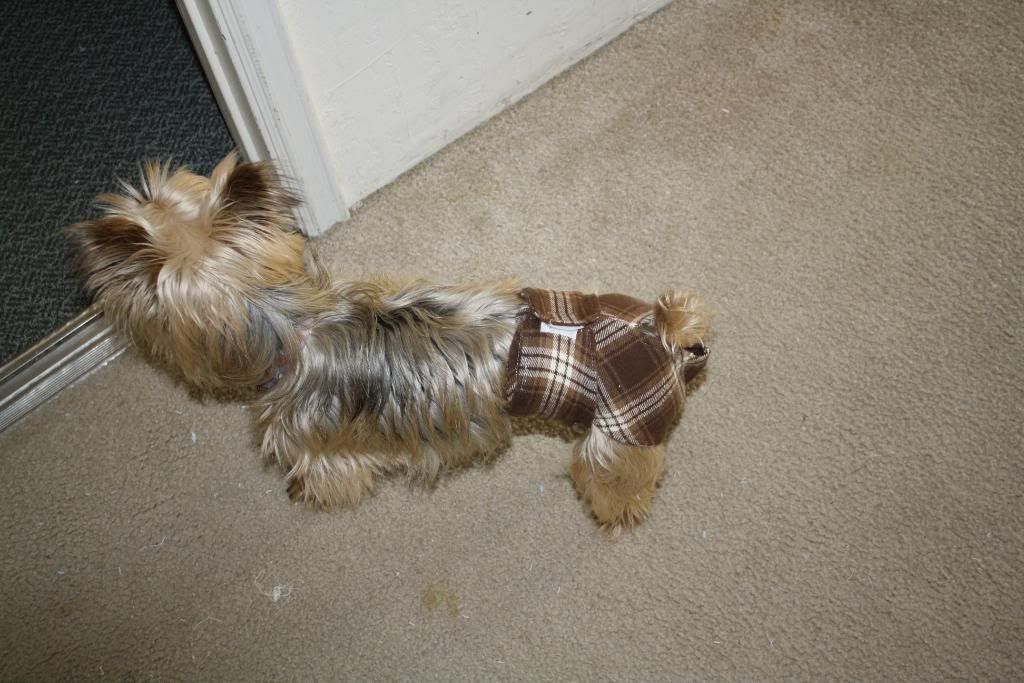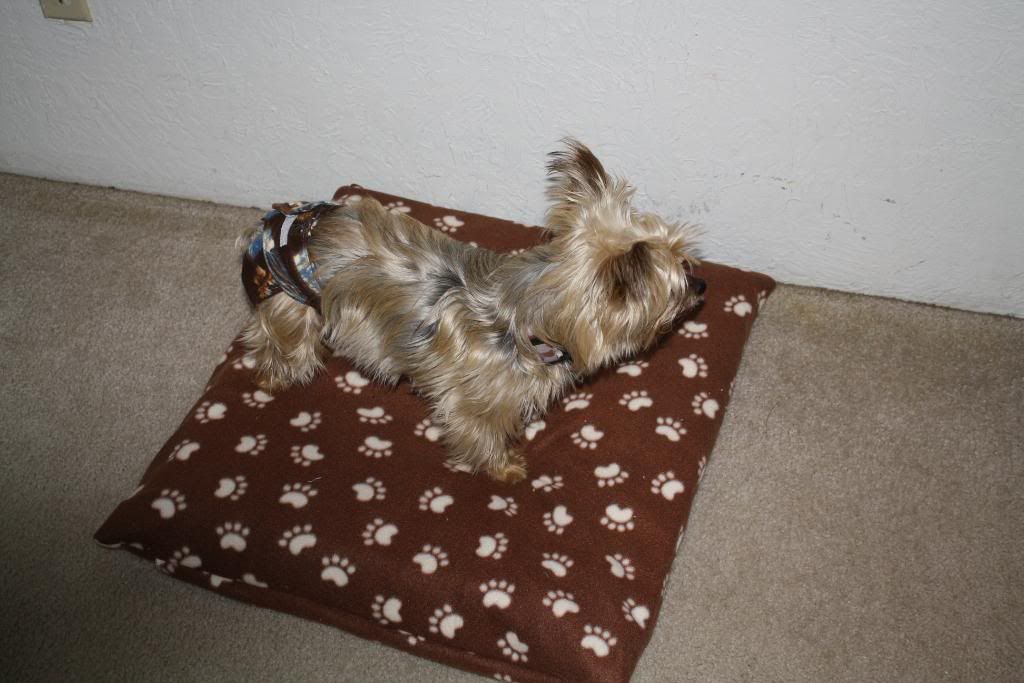 (And I also picked up some fleece at JoAnn's to make him a bed to lay on when I sew - he usually just lays on the floor outside the office.) He seems quite embarrased to have them on since he doesn't want to look at me when I take his picture. They are made out of flannel, a couple of them I put a layer of terrycloth in them, but that's really not needed. I just used velcro to hold them on, and decided to put one underneath just to make sure they don't fall off.