I finished my new gym bag last night. It's made out of an old leather jacket I bought for $6 at Mom's EtCetera store in Nebraska and some cool pink skull material I got at WalMart.
Here's the jacket before I took it apart:
And the material for the lining:
I had to sew just a small part of it on my new industrial sewing machine, but most of it was done on my Kenmore I've had for years. Here is the finished product:
I put two pockets on one side of it, they are divided instead of being one large pocket. I also added a pocket on the side to hold my water bottle in.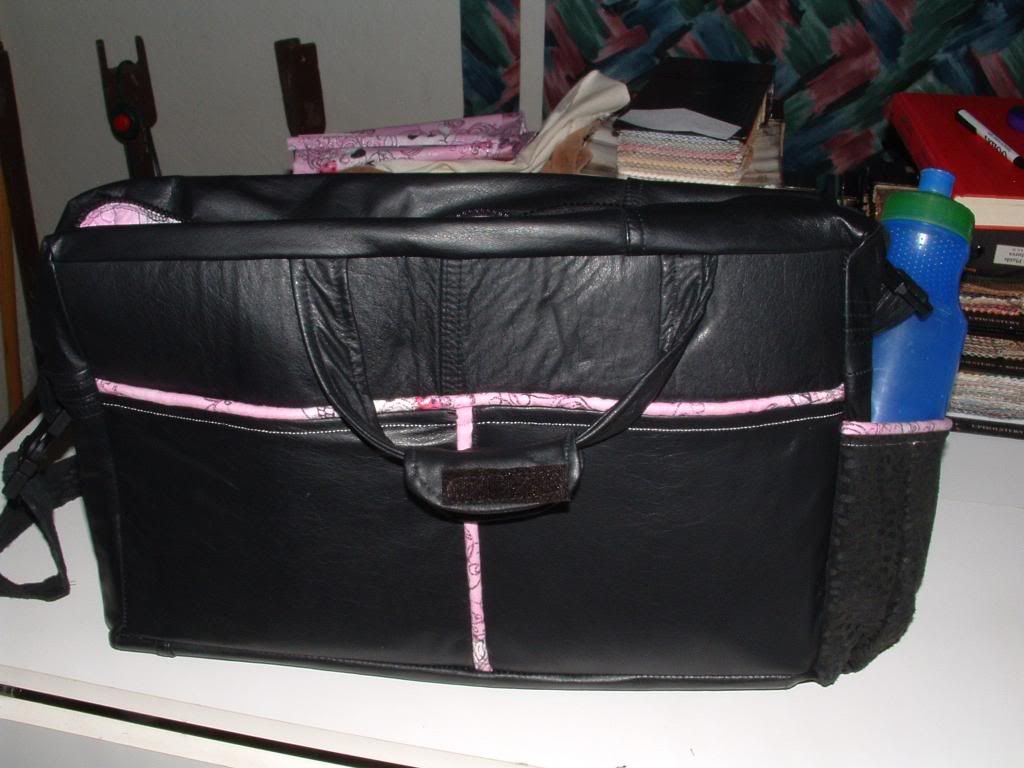 And the lining - it has six pockets, three on each side to hold stuff.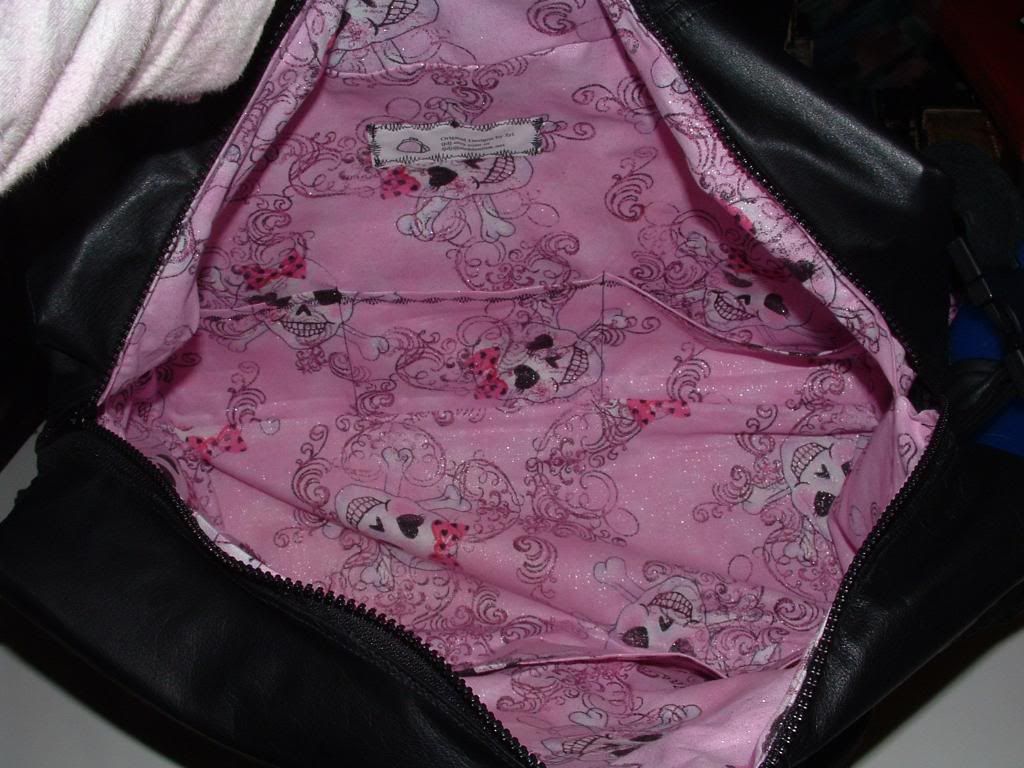 It's a little smaller than the first gym bag I made, but I can still fit everything I need for the gym (change of clothes, shoes, towel, deodorant, etc.) Here it is full. (Cell phone picture, sorry)
I'm very happy with it. I found some EXTRA STURDY interfacing (better than what I used on the last gym bag) at WalMart, so it will be interesting to see how it holds up. The other one held up pretty good, but since it wasn't full it didn't hold the shape too well. But it's still a great bag!
I'd love to hear your comments!!!! :D