Yes, I used my Ikea fabric for my prototype. I didn't use any interfacing, so it's not very sturdy. I think it turned out OK, but it will be better when I use the interfacing. I also have a few changes in mind to make when I make the good one.
Anyway, here are a couple pictures.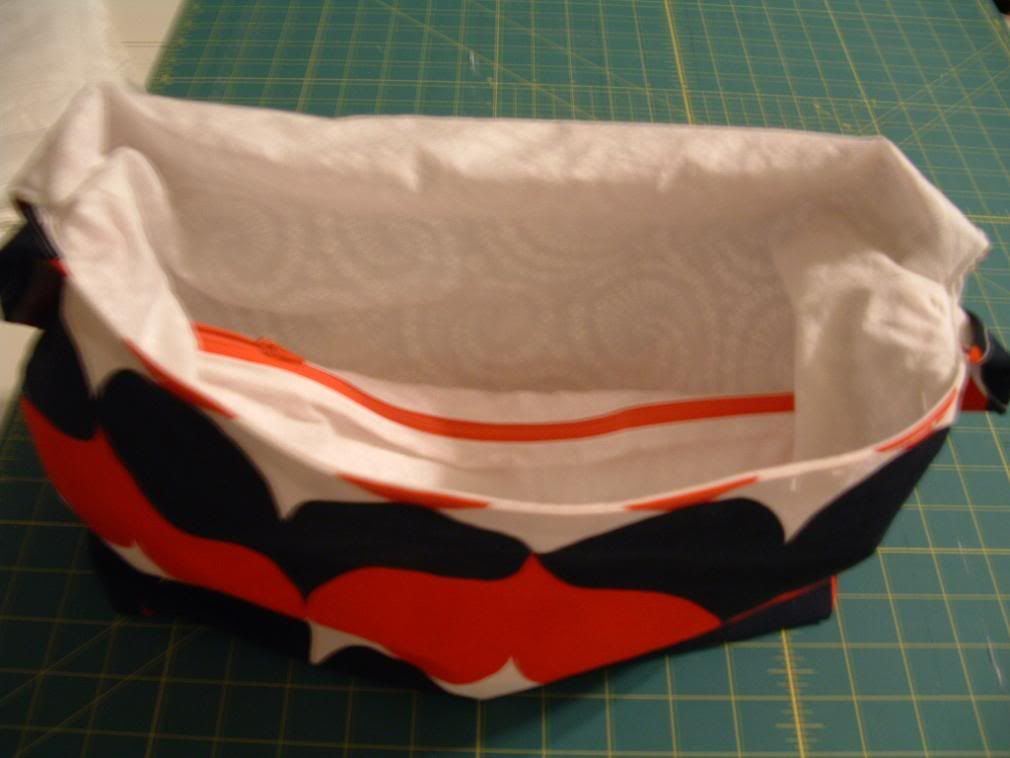 I also need to work with my new machine to get the tension configured correctly. There are a few loops on the bottom when I sew.
I'll post pictures of the good one when I get it done.
Any comments????? :D