Last night I finished my first commissioned bag! It turned out really cute! I had made one of these before, but didn't use interfacing and I must say, it is much better with the interfacing.
It's losely based on a tutorial at craftster.org, but I made some changes on it so it will be called my "Alyssa" bag. :D
Here are the pictures:
Front/Back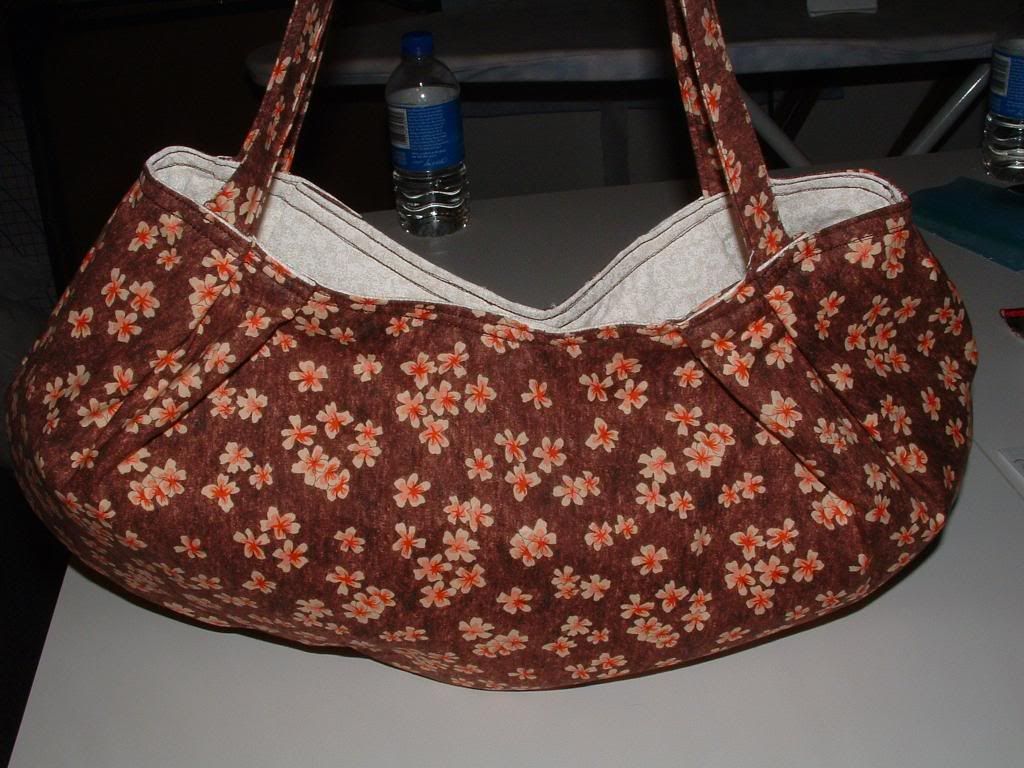 Inside 1:
Inside 2: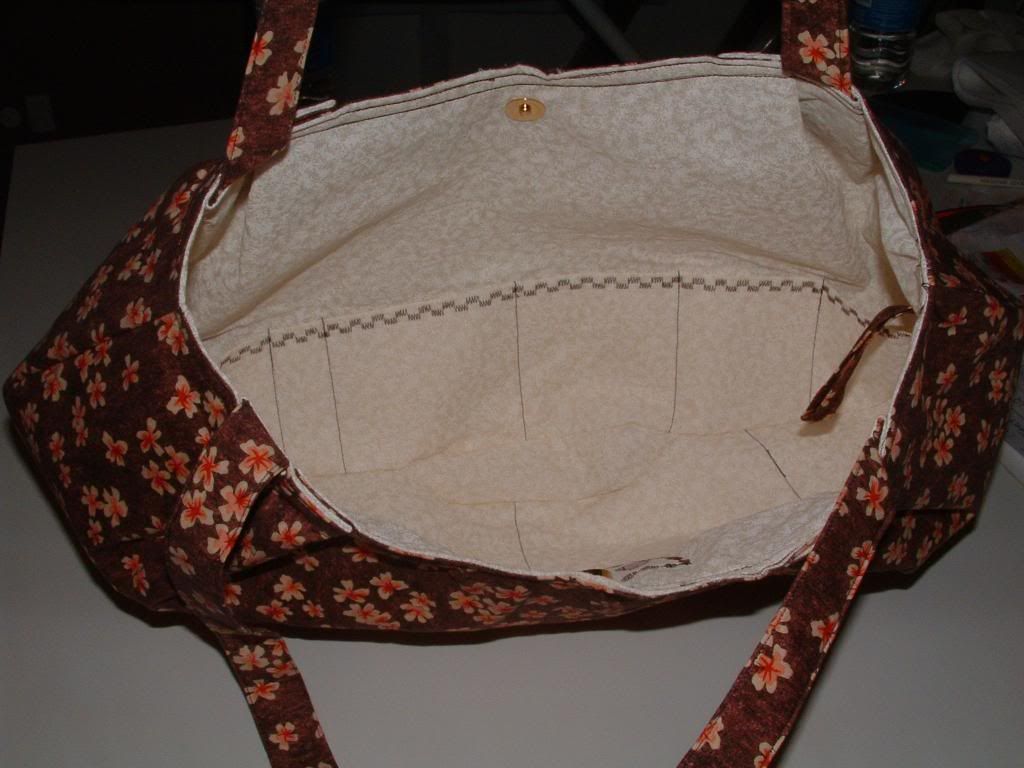 And Hanging - The handles are about 25 inches long, so on the short side as requested:
As always, I'd love to hear your comments!!!
Thanks and have a wonderful weekend, everyone!!!!!
Jyl