I made another bag a few nights ago. It turned out very well! I found the fabric as a remnant at WalMart. It's a small messenger bag. Here are pictures:
The Front:
Open -it has a full divider: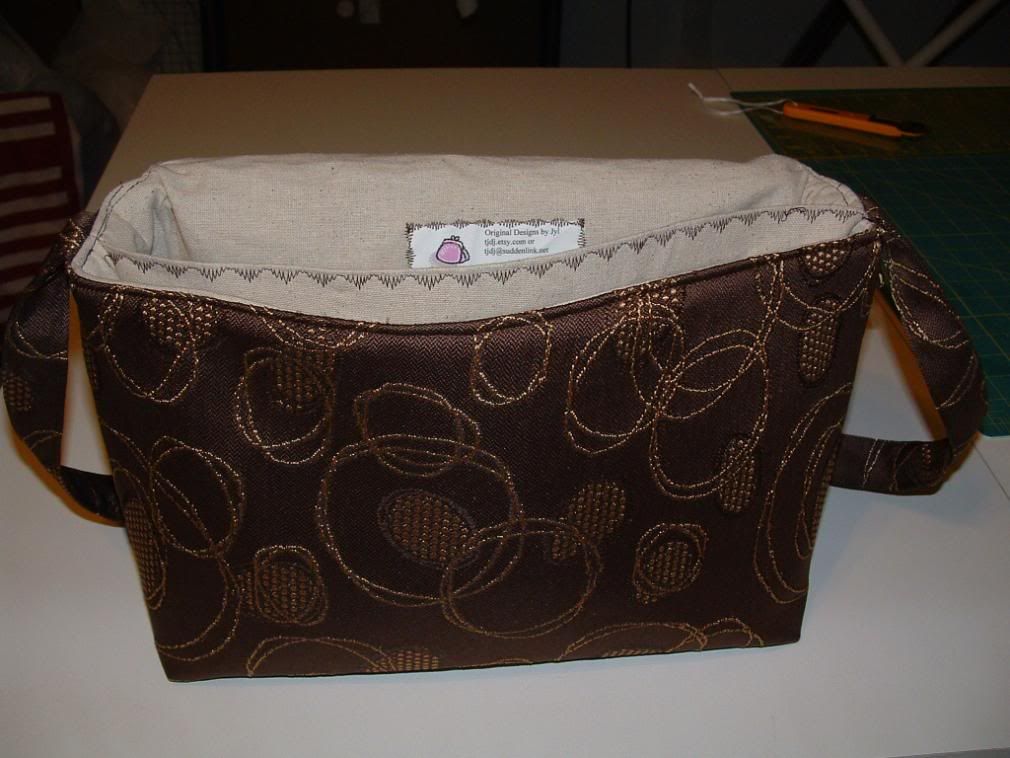 Inside showing pockets:
Other section inside: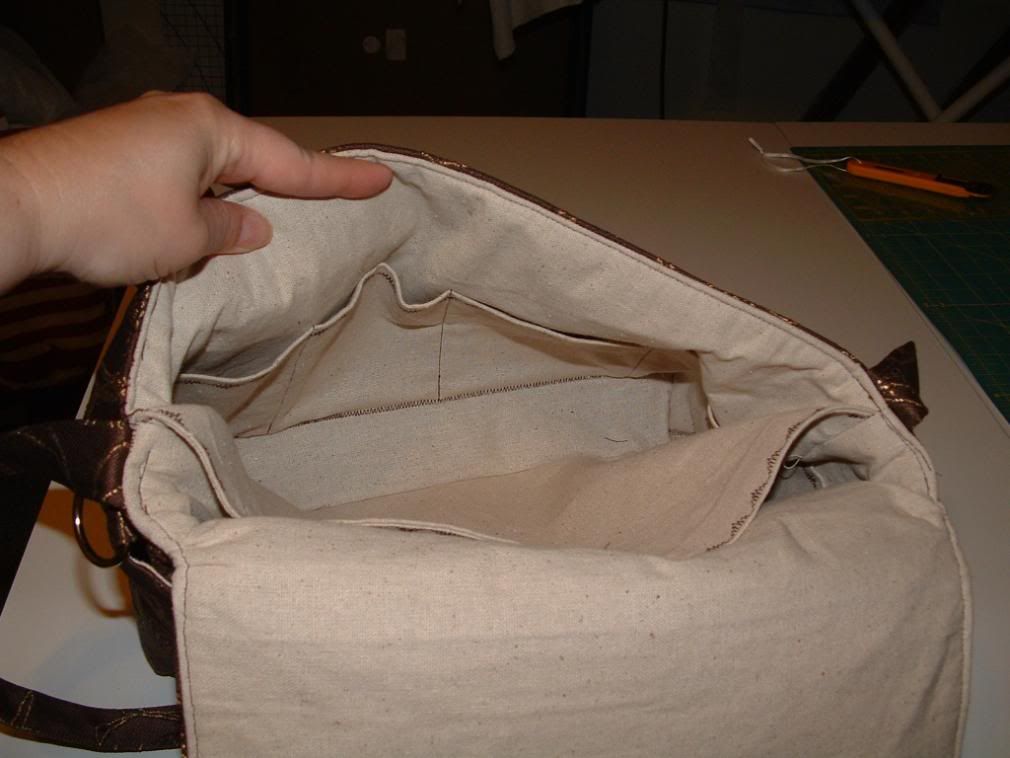 And the back - I added a large pocket: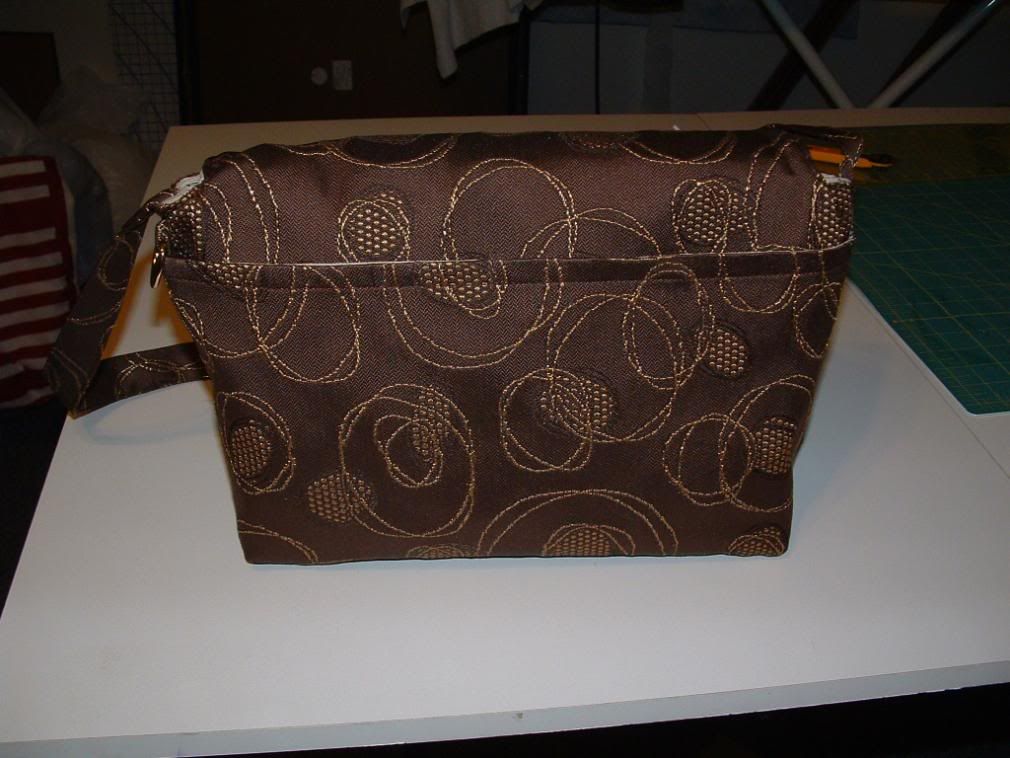 And I also added a d-ring to hand my keys on. This is not the regular place where I put them, but I think this works better!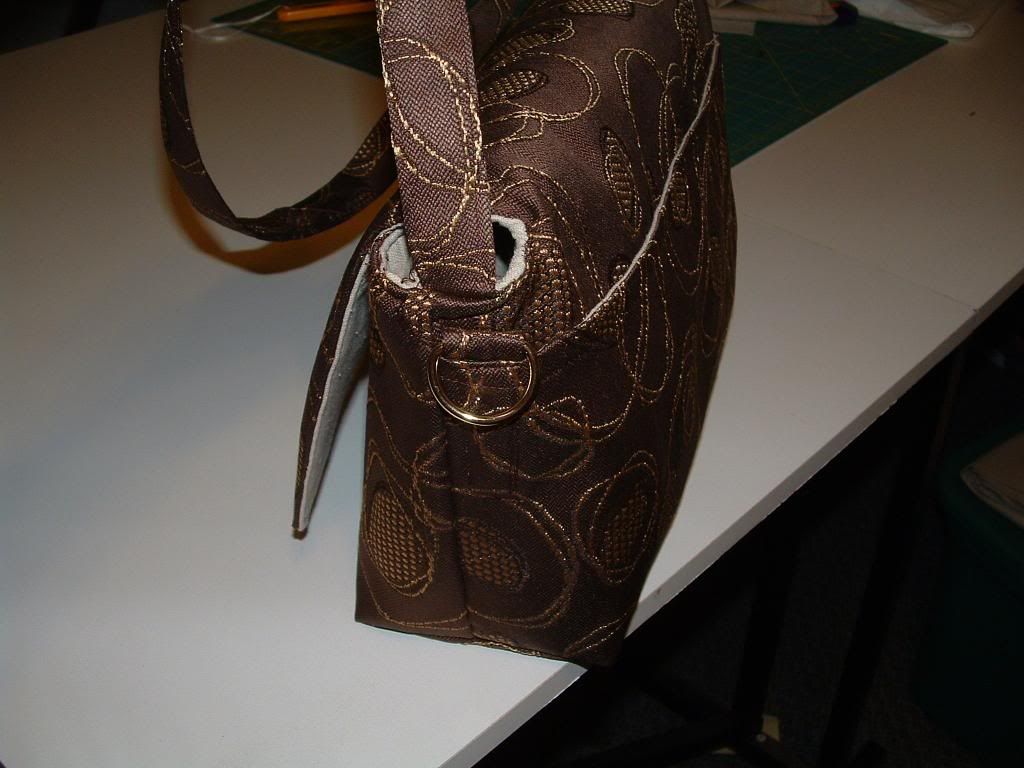 And filled with all my "stuff":