I've been busy this weekend! After going to the craft show yesterday, I came home to get a couple purses done. The first one is for one of Sam's friends. I also made a matching wristlet for her. I think they turned out very cute! I finished these yesterday evening.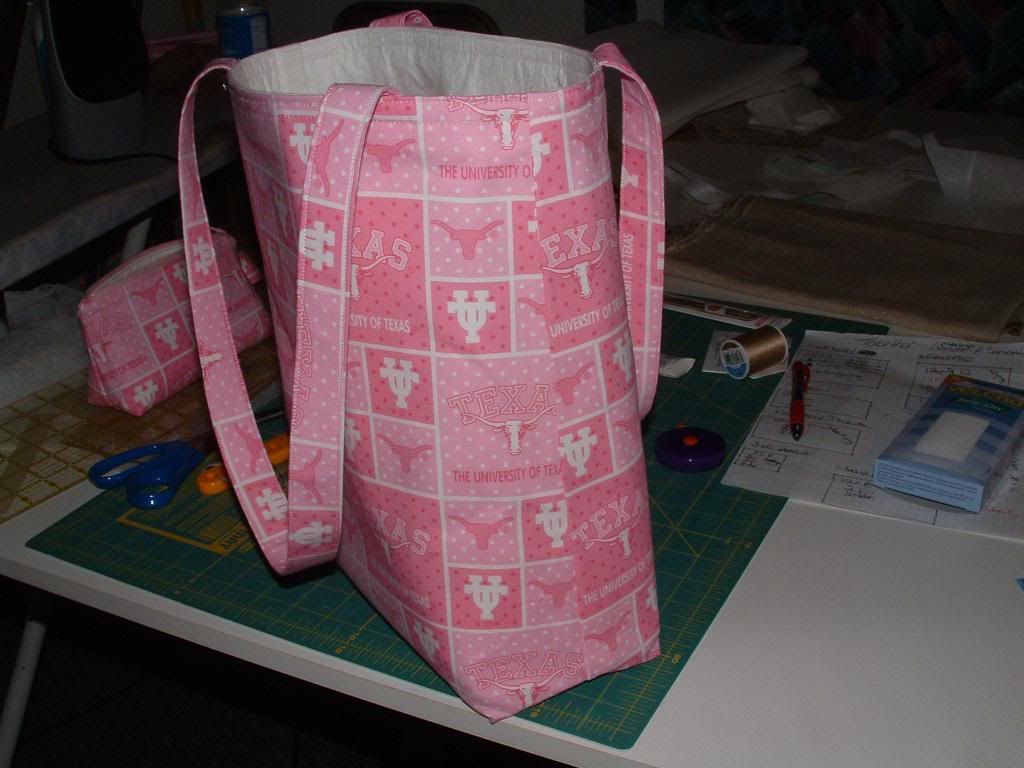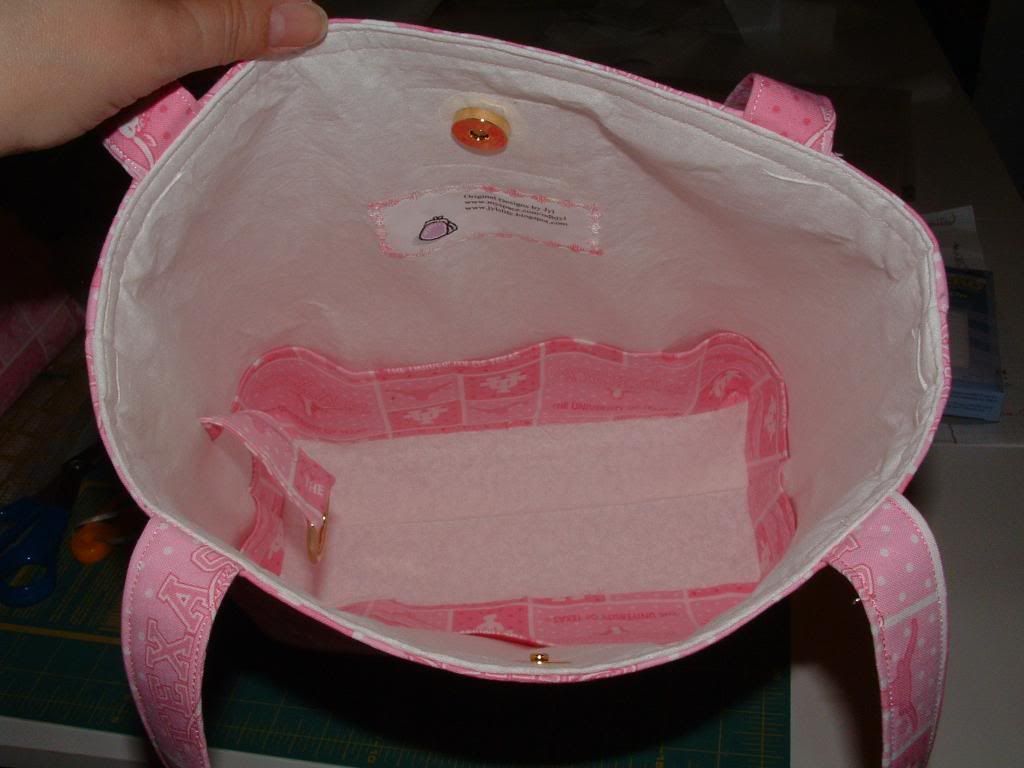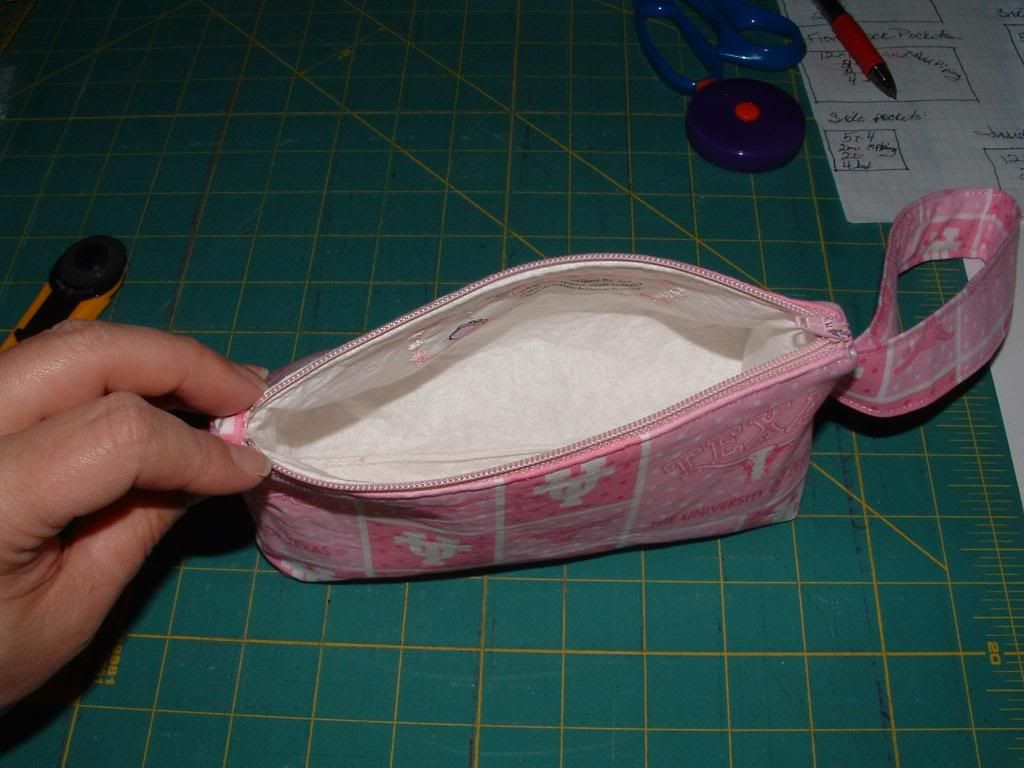 So after I got the other one done, I started on this one. It's from some of the fabric I got from the interior design shop in our shopping center. LOVE IT!!!! Although I think I broke two needles while making it. It took me all Sunday morning to finish it, but it turned out really good! This is my "Megan" bag. It's identical to the other one that was made out of the dark brown fabric with circles on - which is the purse that I use!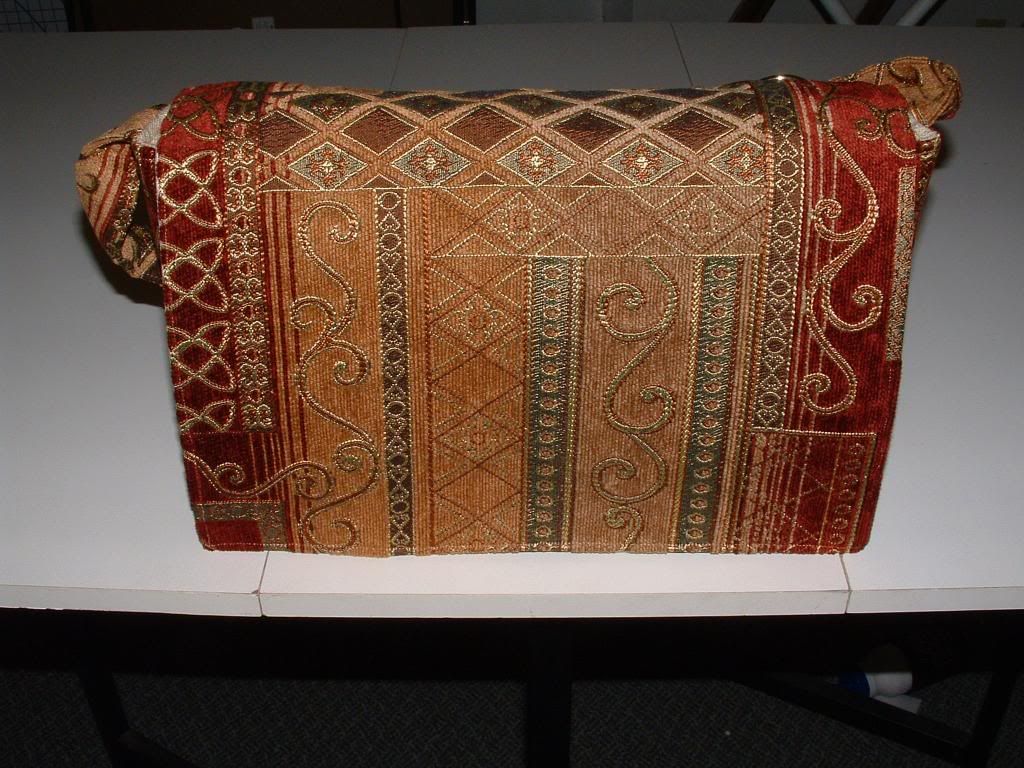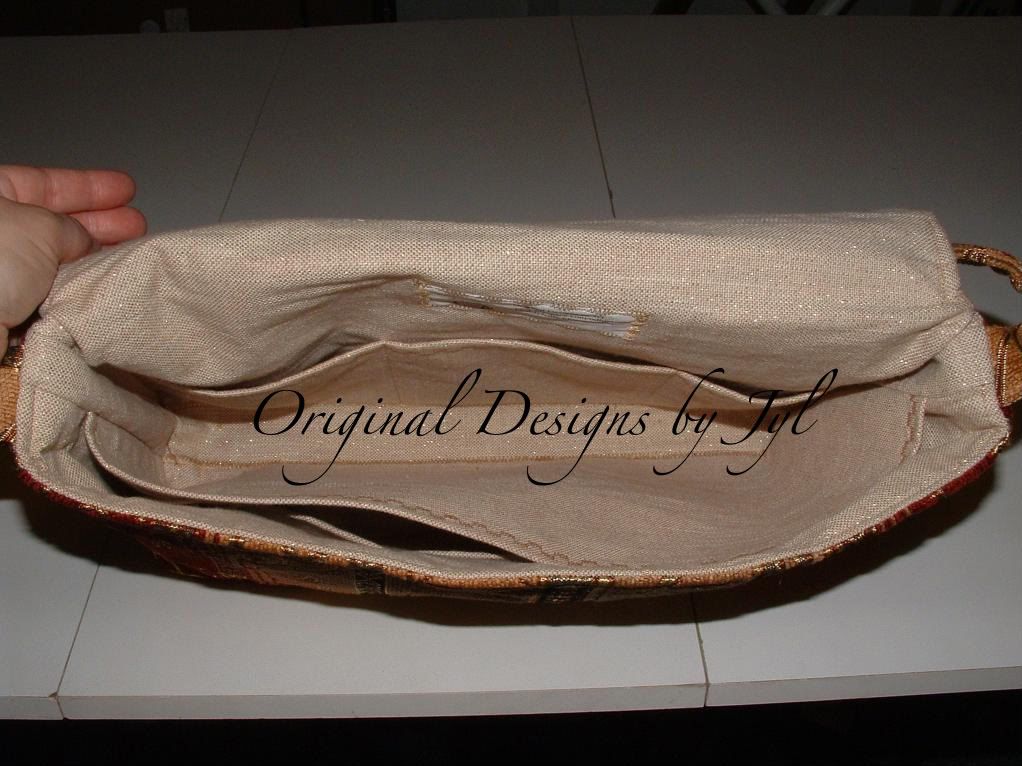 The back has a large pocket and I FINALLY found some sew-in velcro so I added that along with the D-ring.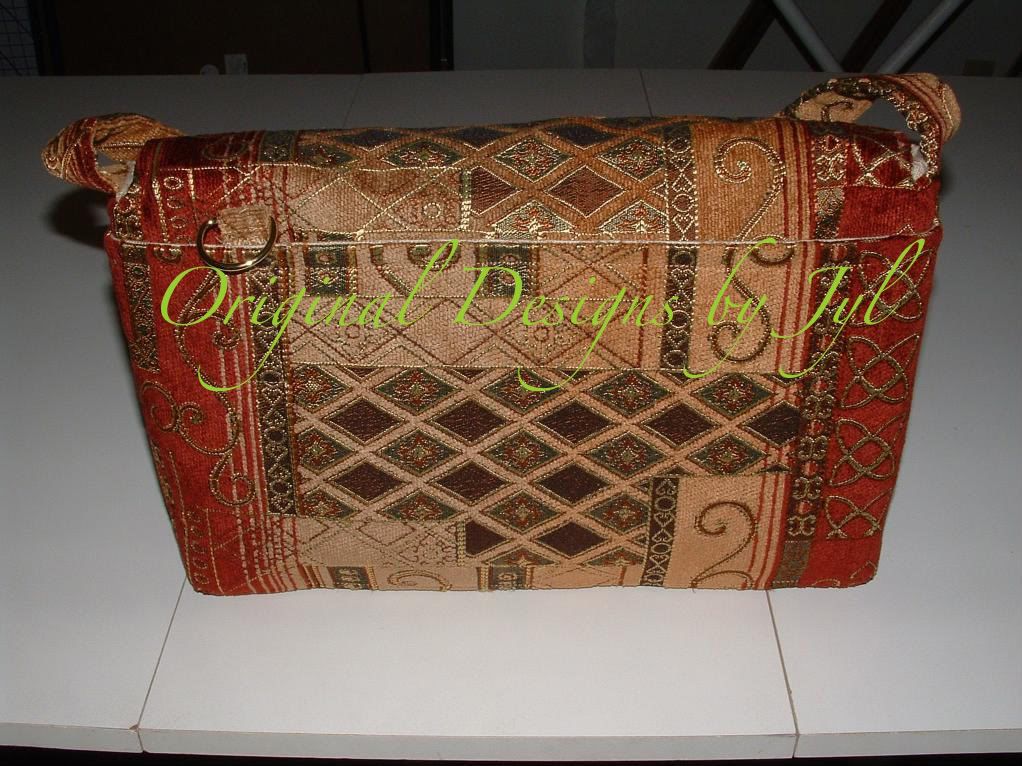 Side: