DH and I decided to vacuum the entire house (this is something that should be done more often in our house) yesterday. We even wiped down baseboards and everything! I must say, a clean house is much more enjoyable than a dirty house.
Anyway, when we were done, I decided to organize all of my sewing stuff. I did finally make room for my new sewing machine, so now I have both of them handy. I don't use my serger too often, so moved that back and out of the way. A few weeks ago I had gone through all of my fabric, so that was already done. I did finally get rid of a few things that I had not used for quite a while. But I decided to take some "after" pictures of the sewing room/office and thought I'd share.
This is the farther wall from the door. We put the TV up in the corner and it's really nice there - out of the way but still visible from everywhere in the room.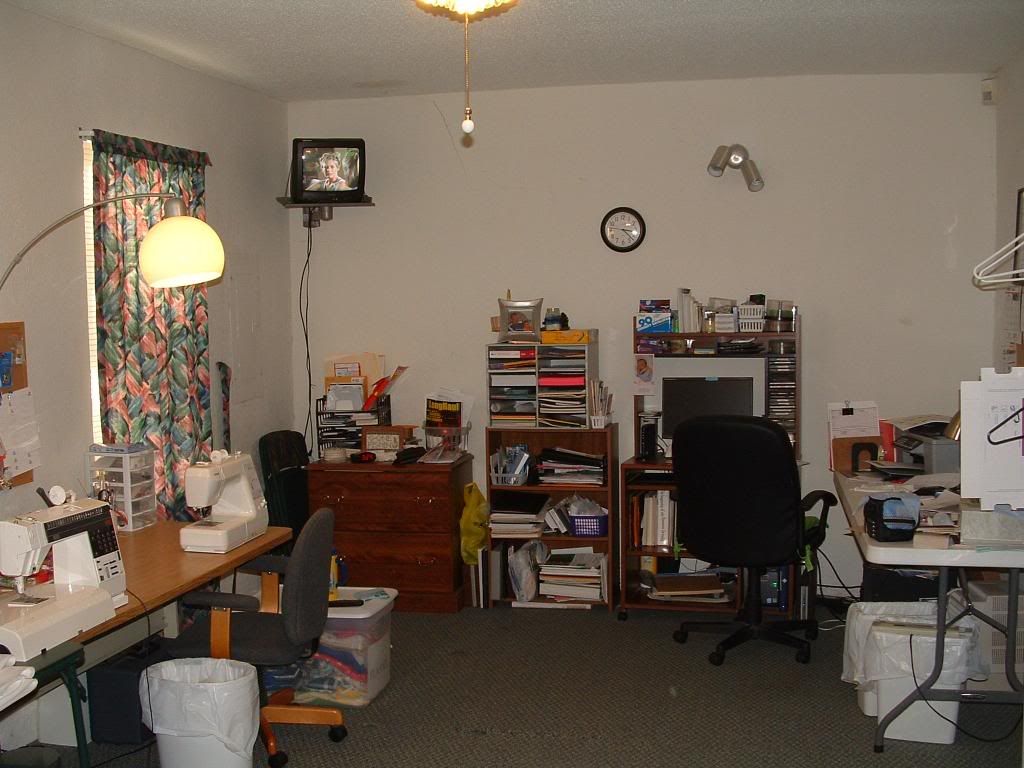 This is the armoir that holds most of my fabric. It's behind the door.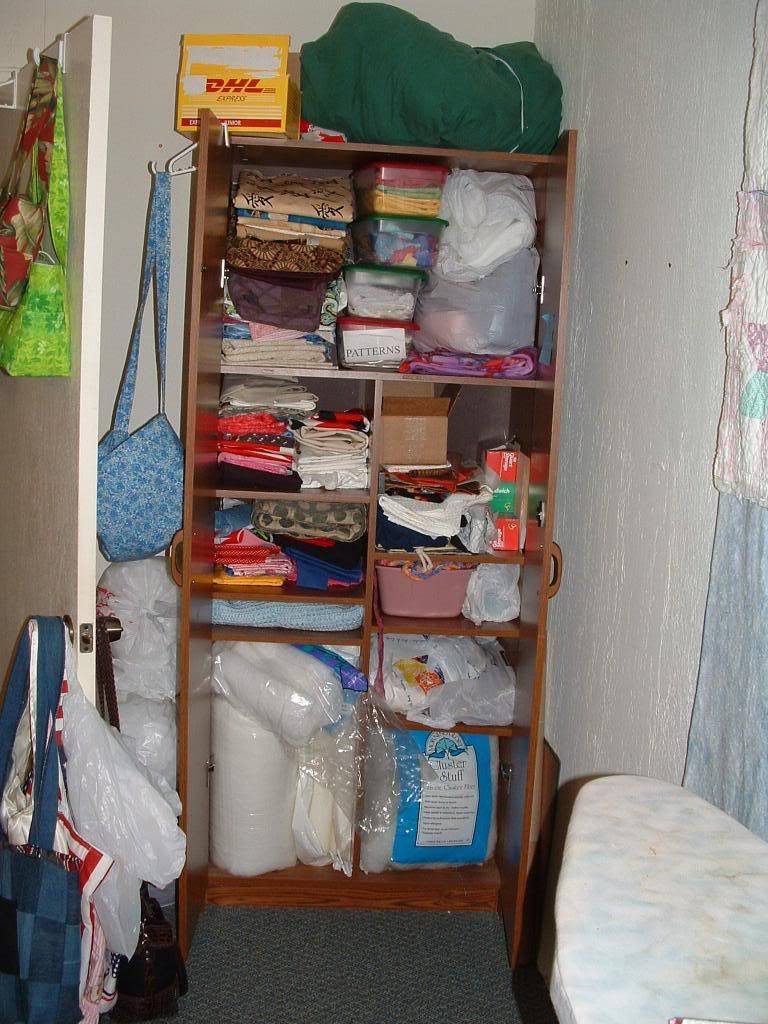 The wall to the left as you walk into the room. This is my "design wall" for when I quilt. My quilt frame is in the corner to the right. We are going to get some of those big bicycle hooks to hang the long arms high on the wall so they will be out of the way. You can also see the folded craft table - mainly used when I cut the fabric for my projects.
And my sewing machines and supplies. The plastic totes and box underneath the tables all hold more fabric. I did finish another purse last night and it was extremely convenient to have each machine with a different colored thread so I could go back and forth instead of having to unthread and rethread each time. I used my new machine (the Elna on the left) for most of the purse last night and like it EXTREMELY well. The only problem is that the reverse does not work. :(
I also purchased more fabric this weekend, so keep checking back for updates!!!!!!