This is is a "Darning" or "Quilting" foot. Jean (the lady teaching our Quilt class) had a few of them last night that we could purchase for $10, and it just happens that I had that much cash on me. :D I used it last night at class and it works very well! I may try to video sewing with them and see if I can post.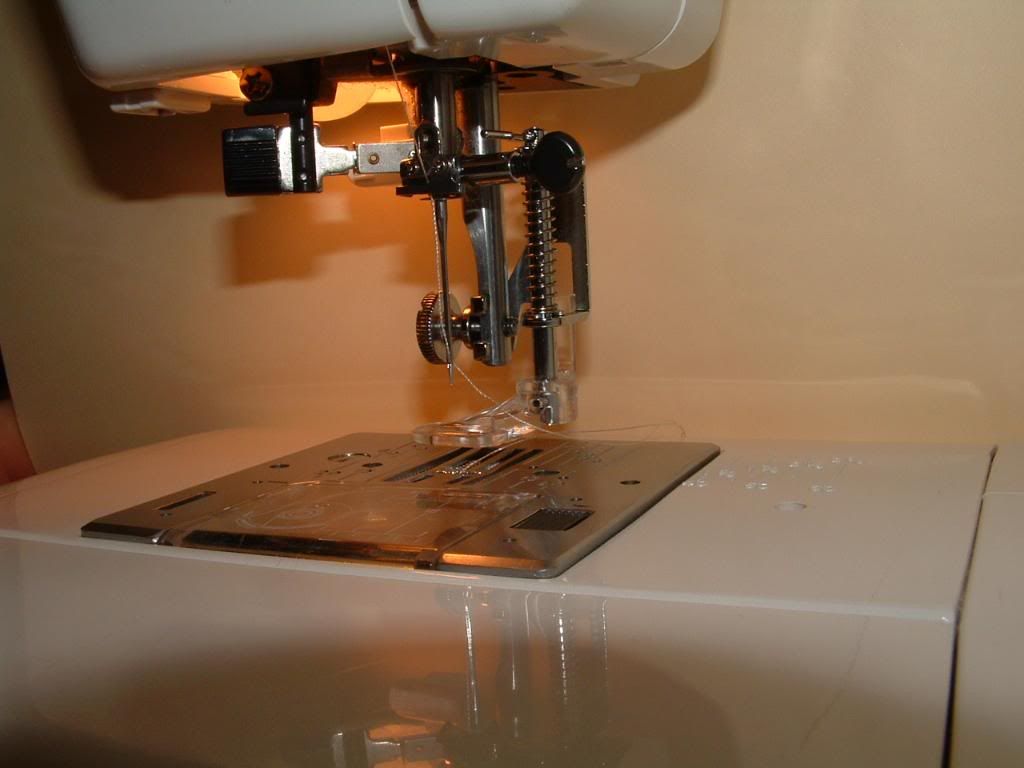 Jean also had some very pretty stencils, so I used one to make this: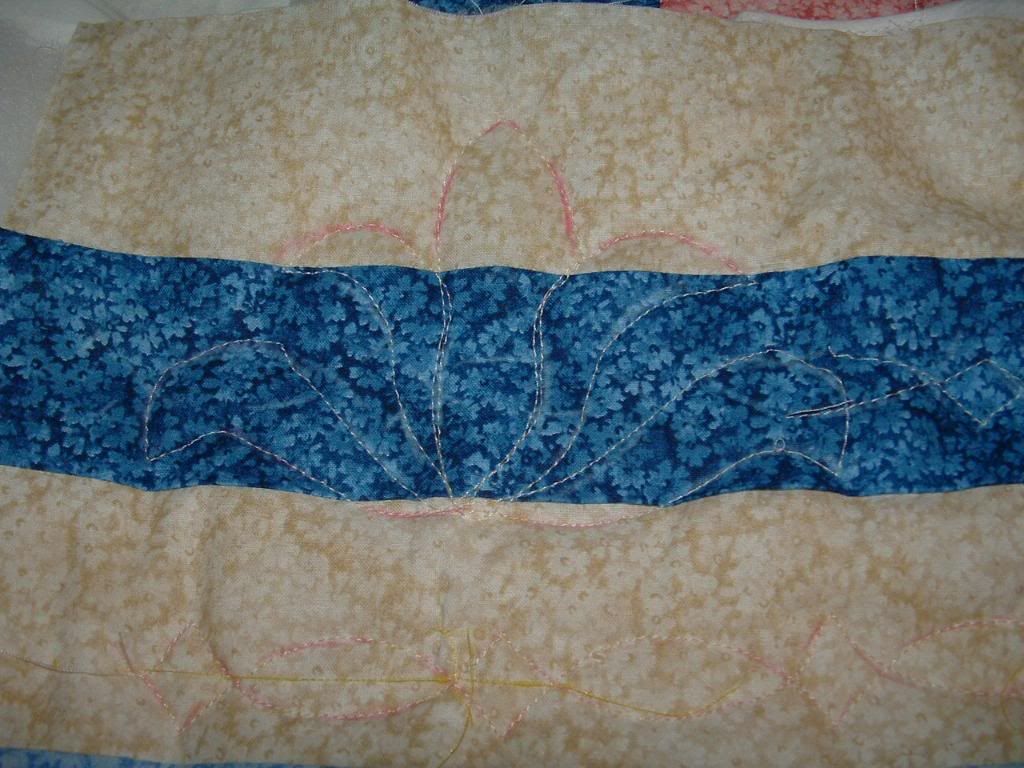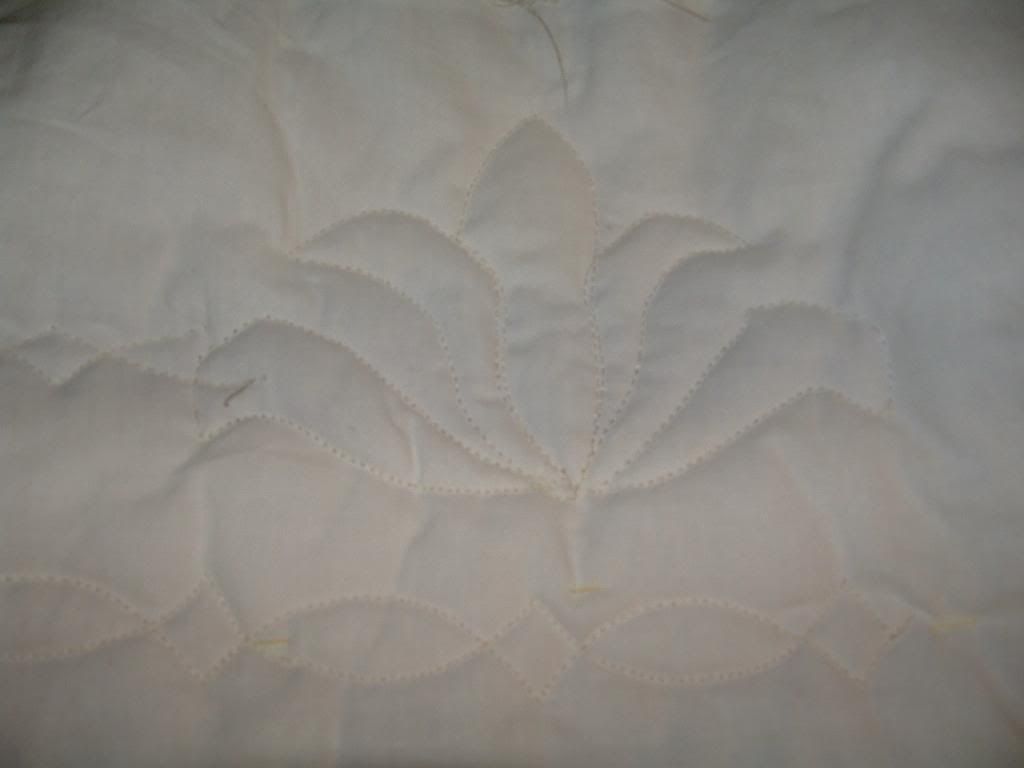 I'm home at lunch (late again today), so better get back to work. I'll try to work on some more and post more pictures soon!