Todd's grandmother turned 97 last Friday, January 10. We called her to wish her a Happy Birthday and she asked me to make a purse for her to give to a friend. This friend organized a HUGE birthday party for her, so this will be her "Thank You" gift.
It's made of some upholstery fabric that I just LOVE. The Interior Design shop that I get the fabric from
http://www.kinseyinteriors.com/
has a chair upholstered in this fabric and it's very pretty. This is my Samantha design (oh, and
please don't steal my designs
! Someone did and I'm not very happy about it. Thus, I won't be posting them at craftster anymore.) I also have another one I'm working on, the same as this but it will only have one handle. I try to never make two the exact same.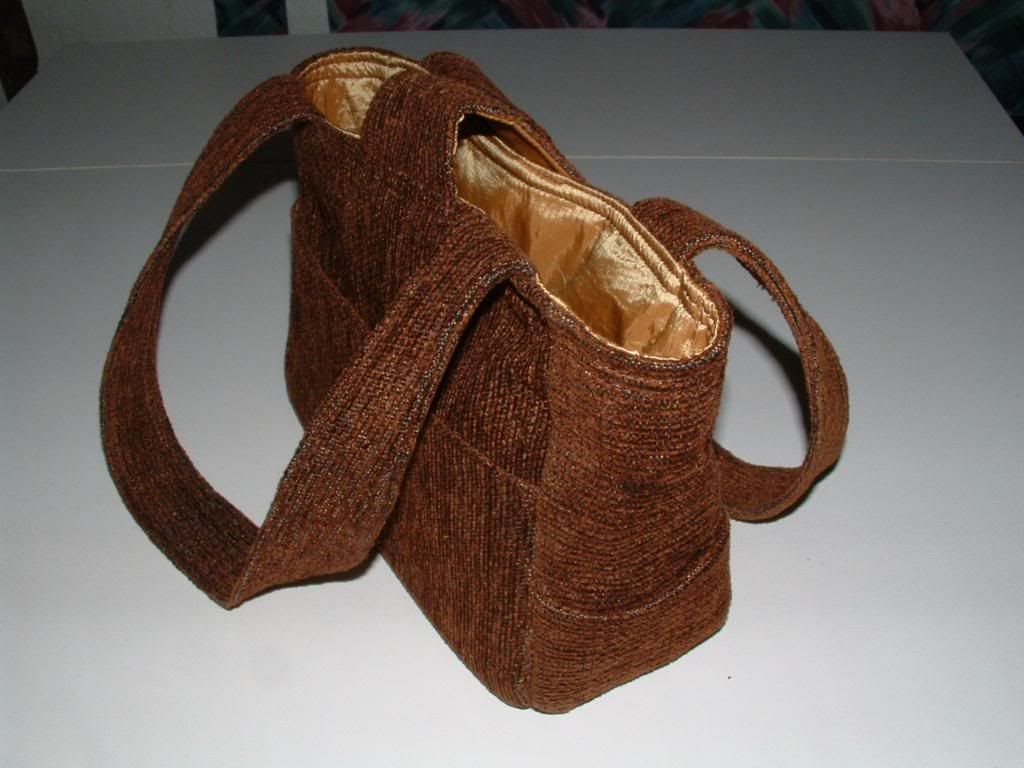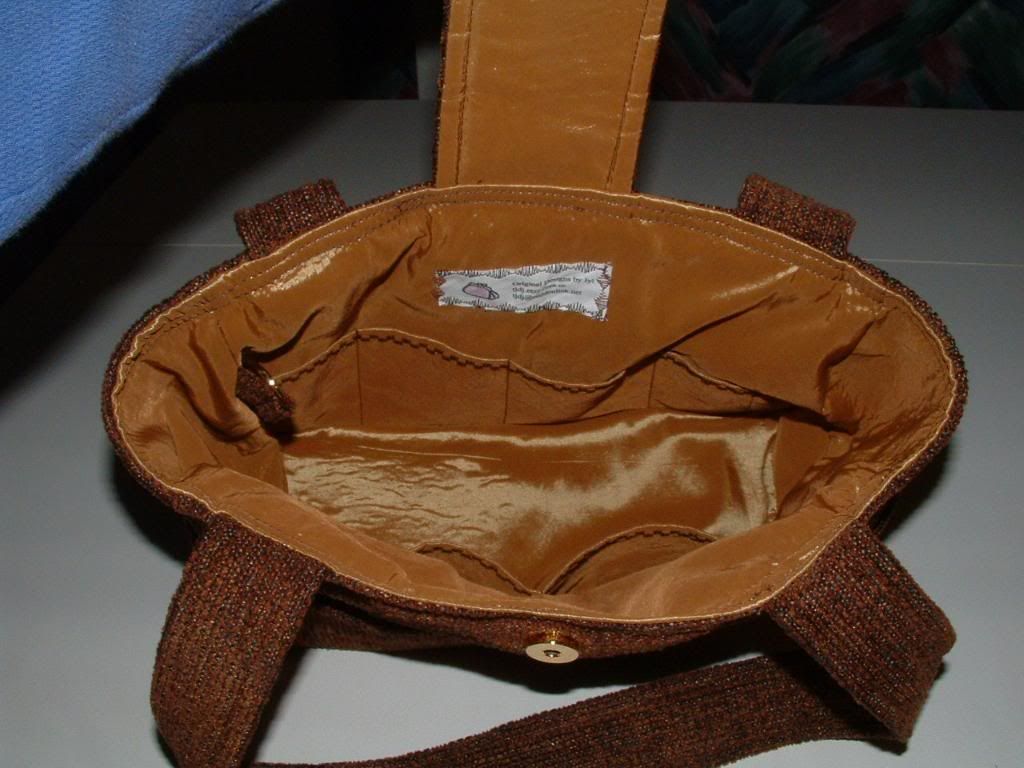 I did get to use the Juki machine on a few seams for this purse, but then it started acting up on me, so I need to figure out what's going on with it.
In other news, we mailed the
last
credit card payment on Monday, so
WE'RE DEBT-FREE
(except for the house). I have a new sticker on my car -
"Debt Free & Lovin' It"
:D Hopefully this weekend we'll be going out for a celebration dinner at Tokyo Steakhouse. We would have gone last weekend, but Todd was sick with a bad cold, then I got it on Sunday, so I've been fighting it all week. I've skipped the gym this week but hopefully will be able to go tomorrow.
One of these days I'm going to re-do my etsy shop and do a whole post on here of purses that I have for sale, but I'm still working on it.
Thanks for looking at my blog!!!!!!