Yesterday I decided to sew a few more cosmetic bags. I used the upholstery fabric books that I got from Kinsey Interiors. The large book gives me just enough fabric to make one bag out of each large page. I used interfacing and muslin for the lining. These are listed on my etsy shop for $7.00 each if you are interested.
Green Floral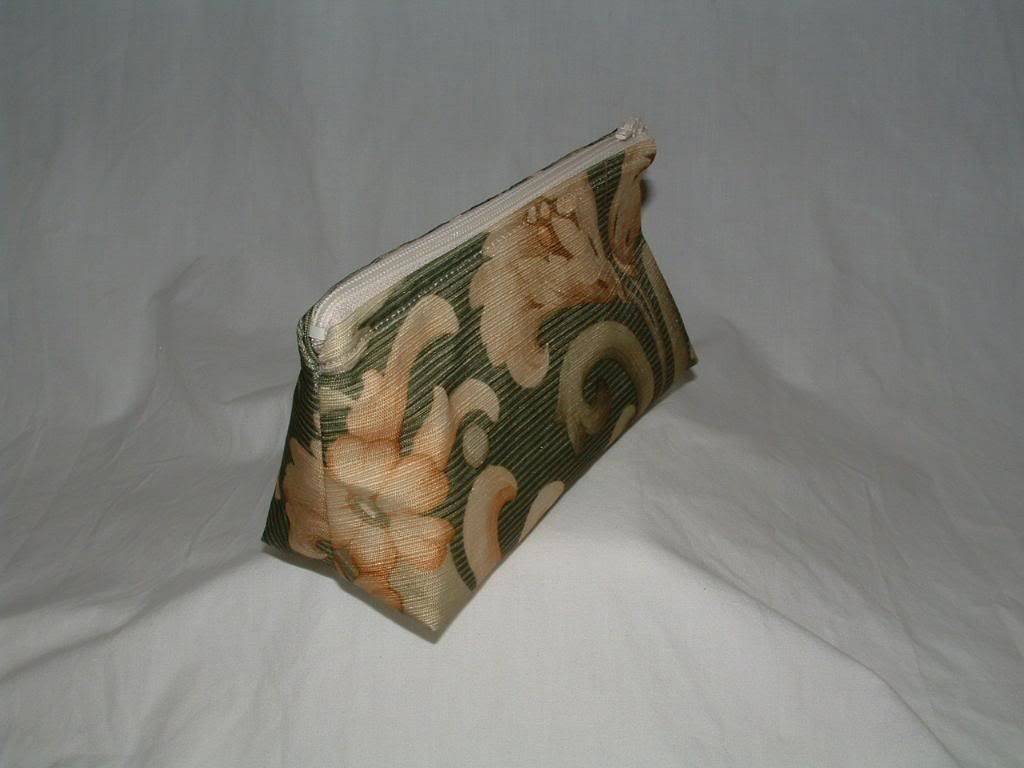 Navy floral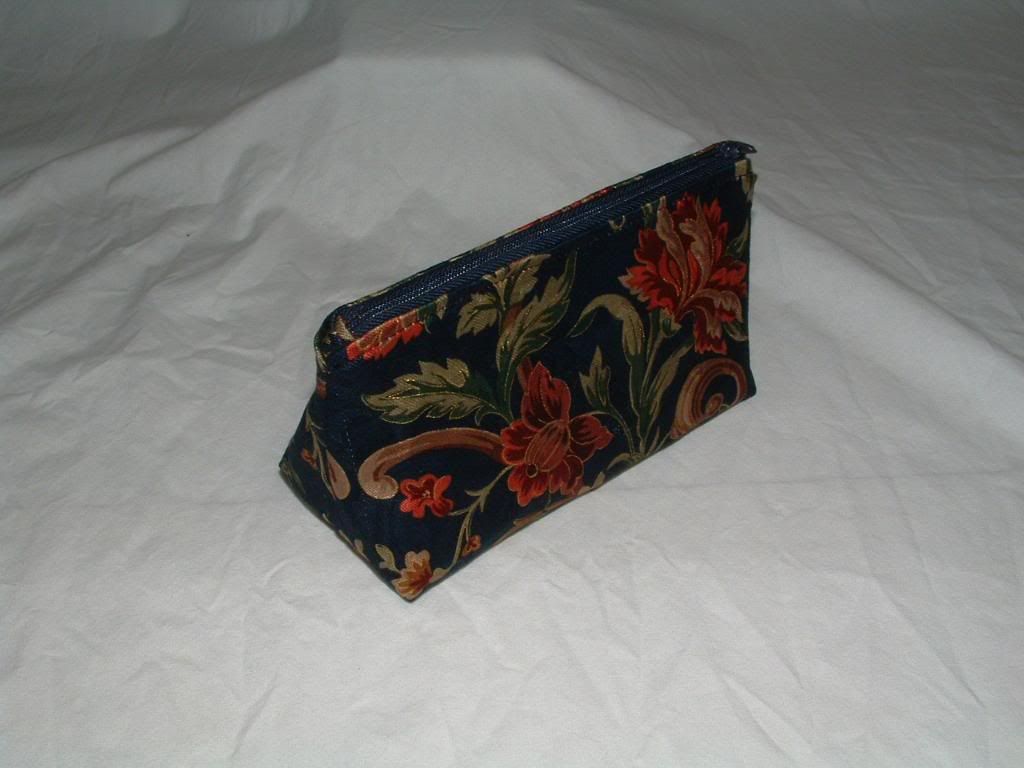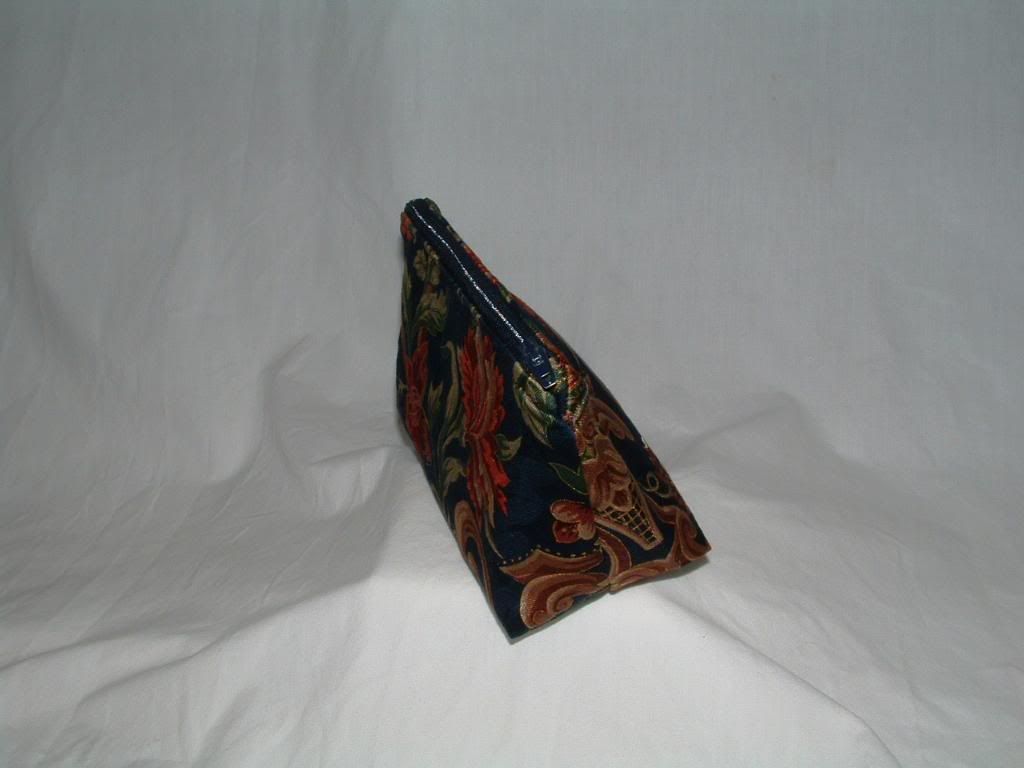 Navy/Maroon/Green Floral (
This is no longer available, I gave it to my friend who works at Kinsey Interiors - she gave me a BUNCH of zippers and the fabric sample books that I used to make them.)
Blue/Green/Yellow Floral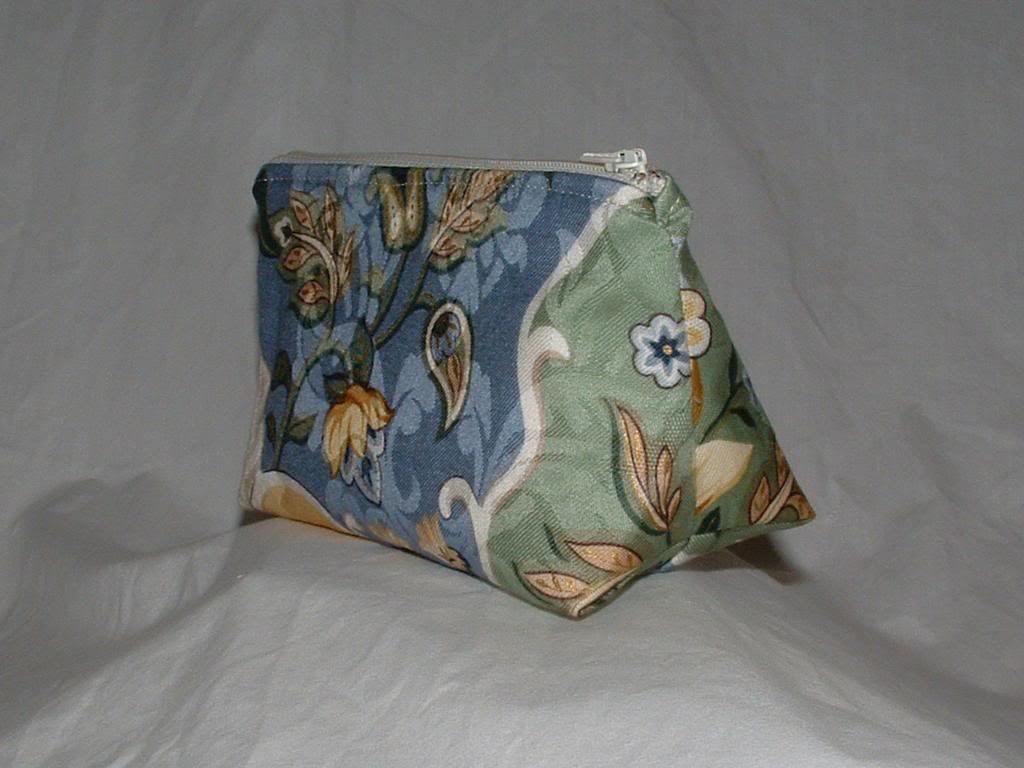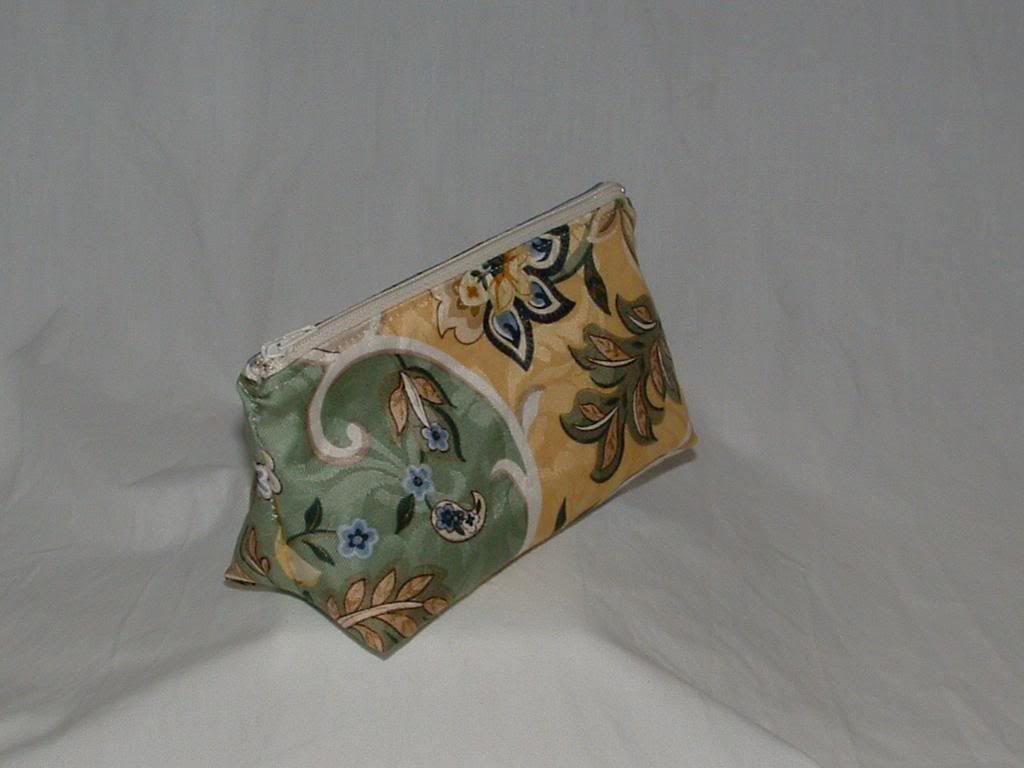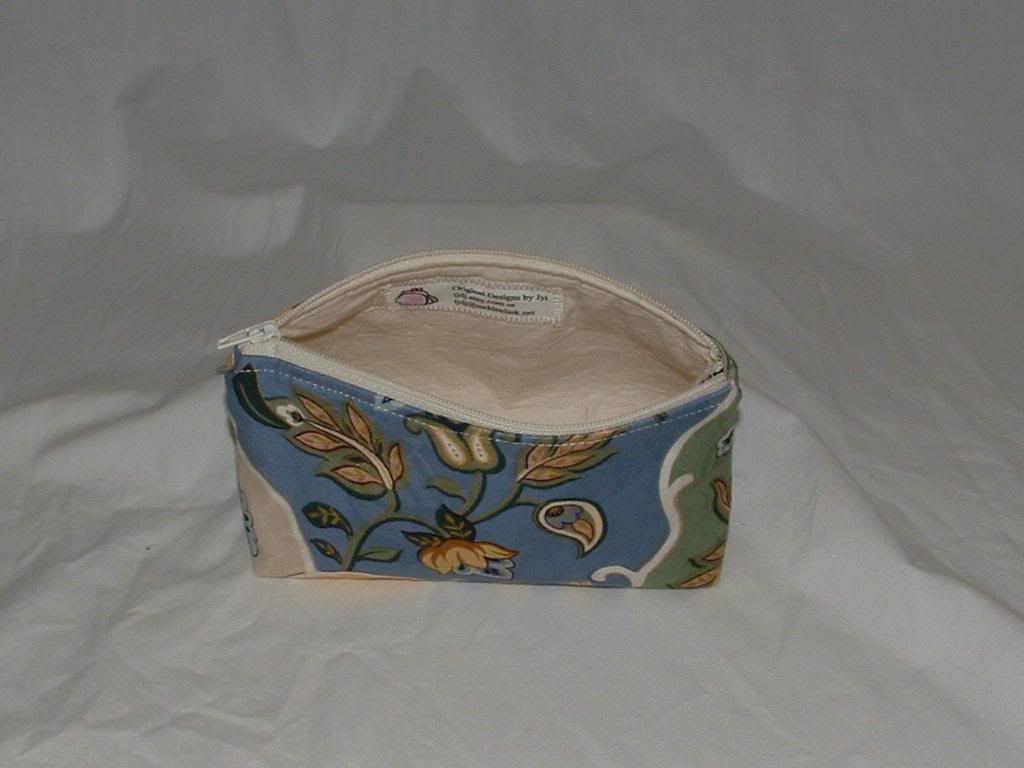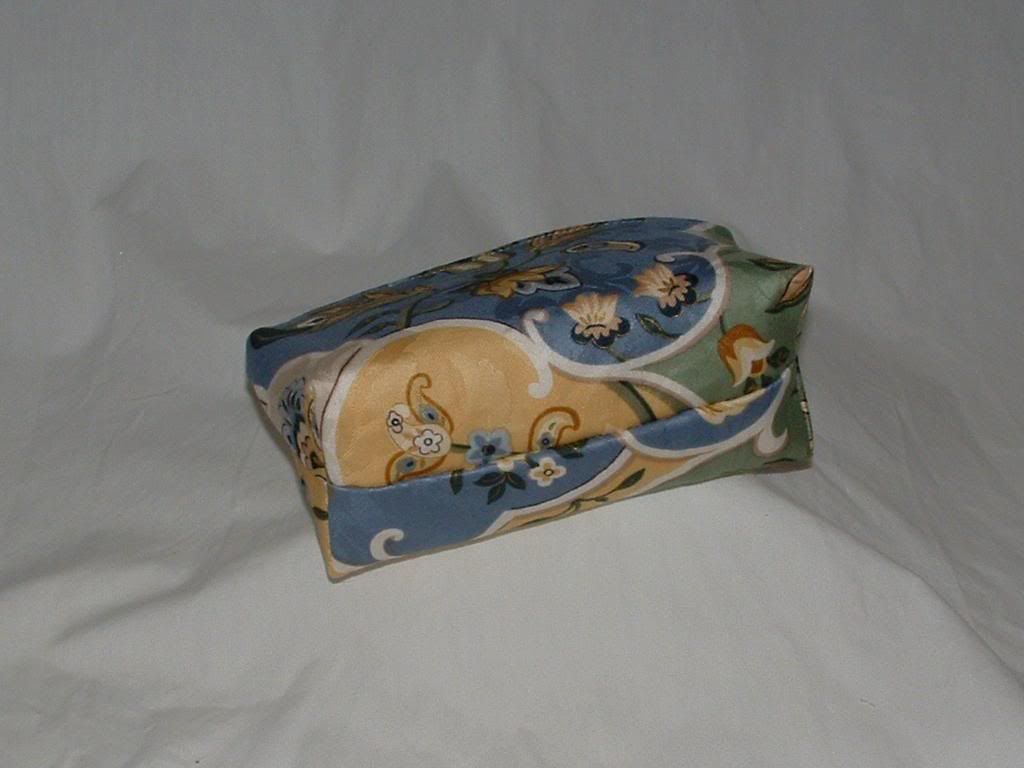 I decided to take a day of vacation today, so I'm enjoying my quiet home. (Listening to Dave Ramsey's radio show via the internet.) I have a couple more cosmetic bags I'm working on, and I also want to do another one for me to take to work. Also, I need to print off more labels since I'm almost out of them. I wish that meant I sold a bunch of items, but that's not the case :-(
I'll post more tomorrow if I have time to get the photos taken.
Have a great Monday (if there is such a thing...) LOL