We have another quilting class tonight. The instructor is going to show us how to quilt our quilts - both by machine and by hand. All the other quilts I've made have been hand quilted, so I'm excited to learn how to machine quilt.
Of course, you need more equipment to do that, so I went down to JoAnn's Fabrics in Austin on Sunday to purchase a walking foot for my sewing machine. This is what it looks like: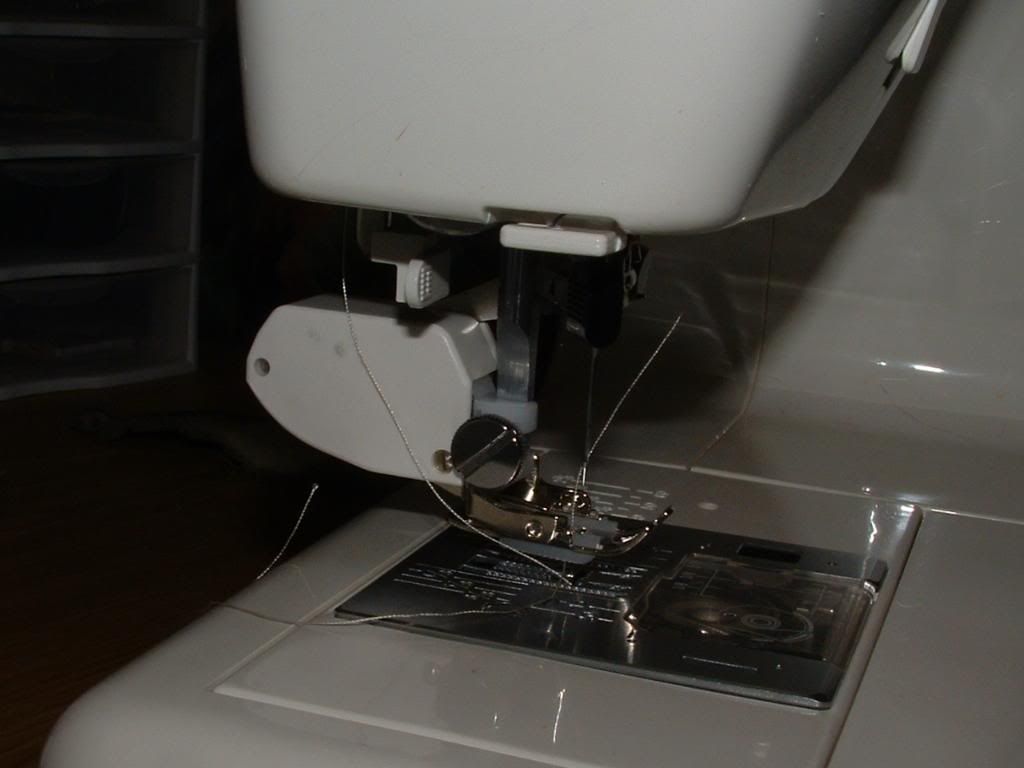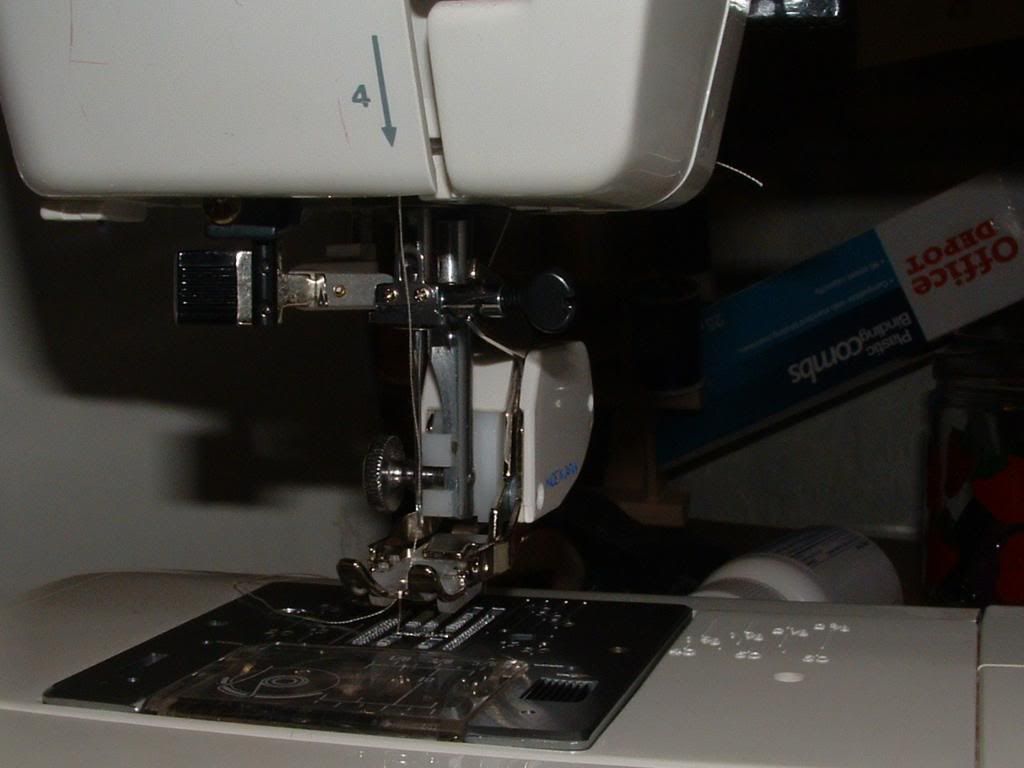 Of course, once I get a new "toy", I have to play with it a little bit. I had some left over fabric that was already sewn together that I used for my latest quilt, so made a square and tried machine quilting a little bit on it. (First I basted all three layers together, that's what the yellow thread is you see.) Mom had given me some templates for Christmas two years ago (when I started quilting), so I used one of them to mark a design, then quilted it. This is the result: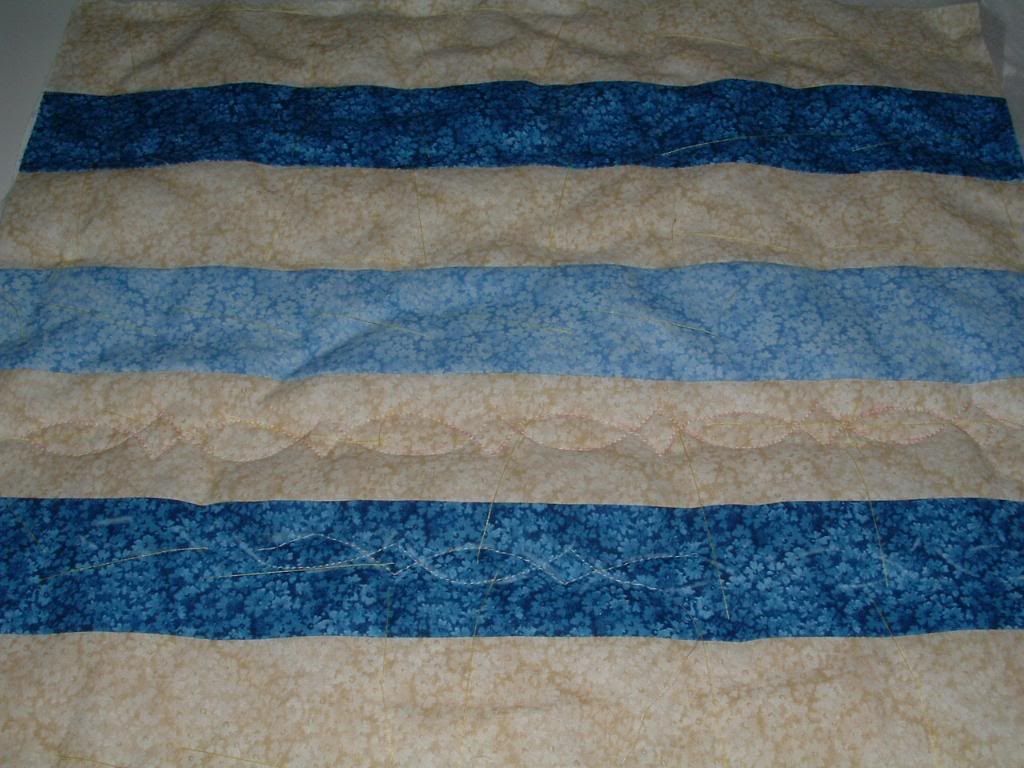 That's hard to see, so I also took a picture of the back: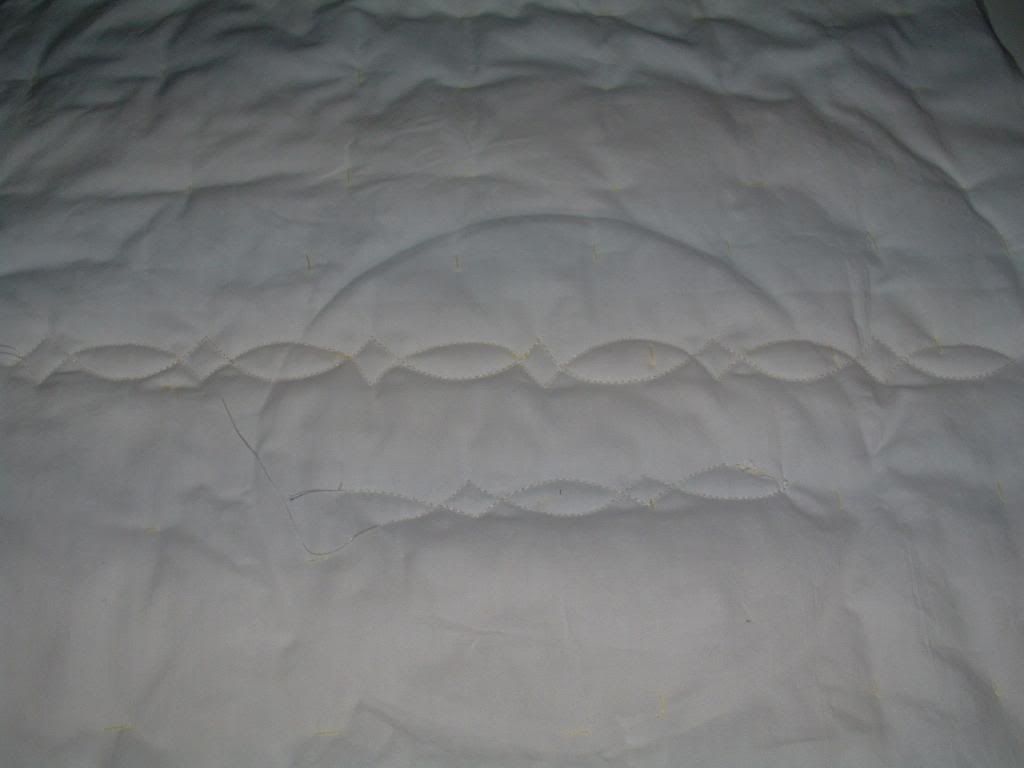 It was pretty easy! It worked better without the embroadery hoop. It will be interesting to see what she says tonight.
This is what I'm taking for the class tonight. I had some squares left over from the quilt, so just sewed them together and made borders. It's also basted. I've marked it a little bit with the templates, but it's hard to see. I just used some white muslin I had around, for the real quilt, I'll use some off-white muslin so it matches better.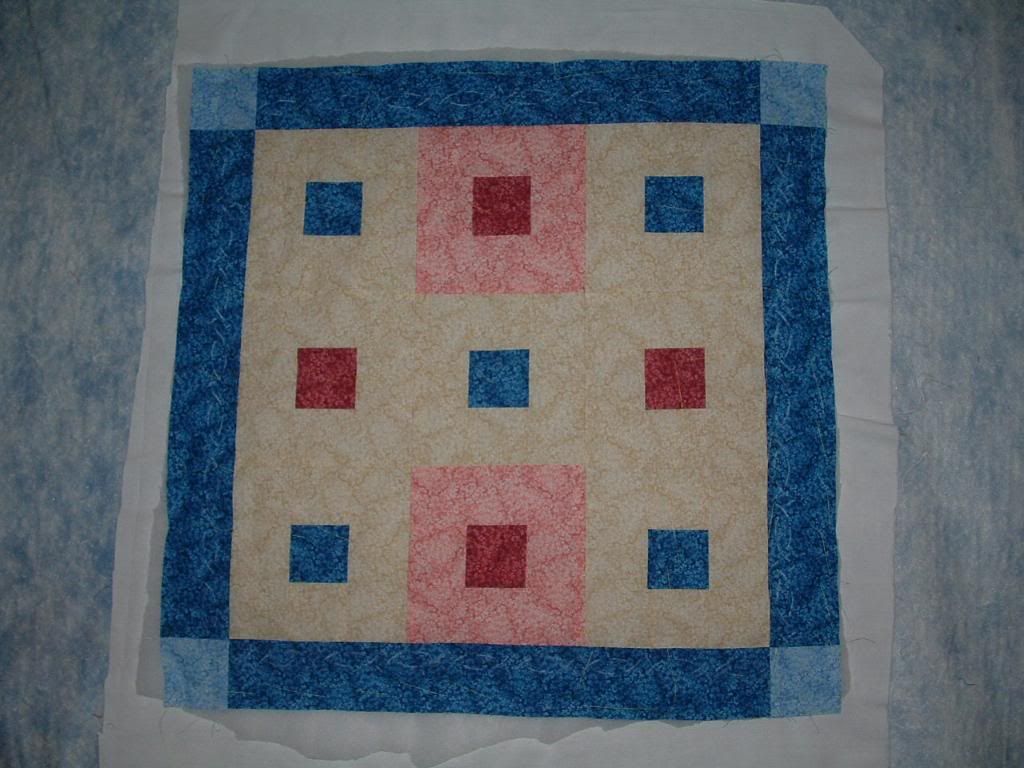 Oh yeah, notice how it's not completely square? The right side is one inch longer than the left side - this is what happens when you don't square up your blocks before sewing them into rows and sewing the rows together!!!!!
Anyway, it will be a fun class. We have to take our sewing machines, so I've got everything packed up already.