make me really happy!!!!!
In case you don't remember, this is how it used to look (messy, messy, messy, and very crowded!!!):
And this is now - I threw out a bunch of stuff that we didn't need; put some stuff in it's correct place that should have been done a long time ago and organized lots of stuff in the desks. Todd's desk is on the right - notice how he doesn't have anything on it? He pushed it all over to my desk - the one with the laptop on it :D :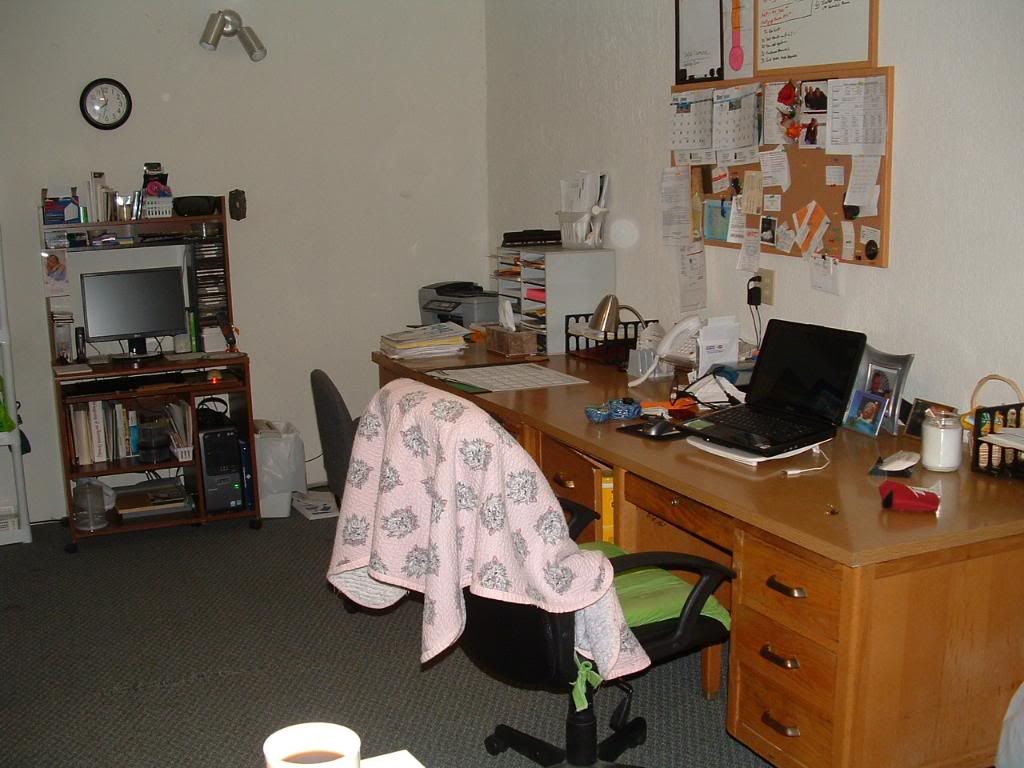 I cleaned off all the stuff that was on the shelves, and now have a lot of the purses and cosmetic bags and stuff I have for sale. I still need to go through everything on the small bookcase:
Our filing cabinet with the printer on it - and Todd's beautifully clean, organized desk (lol):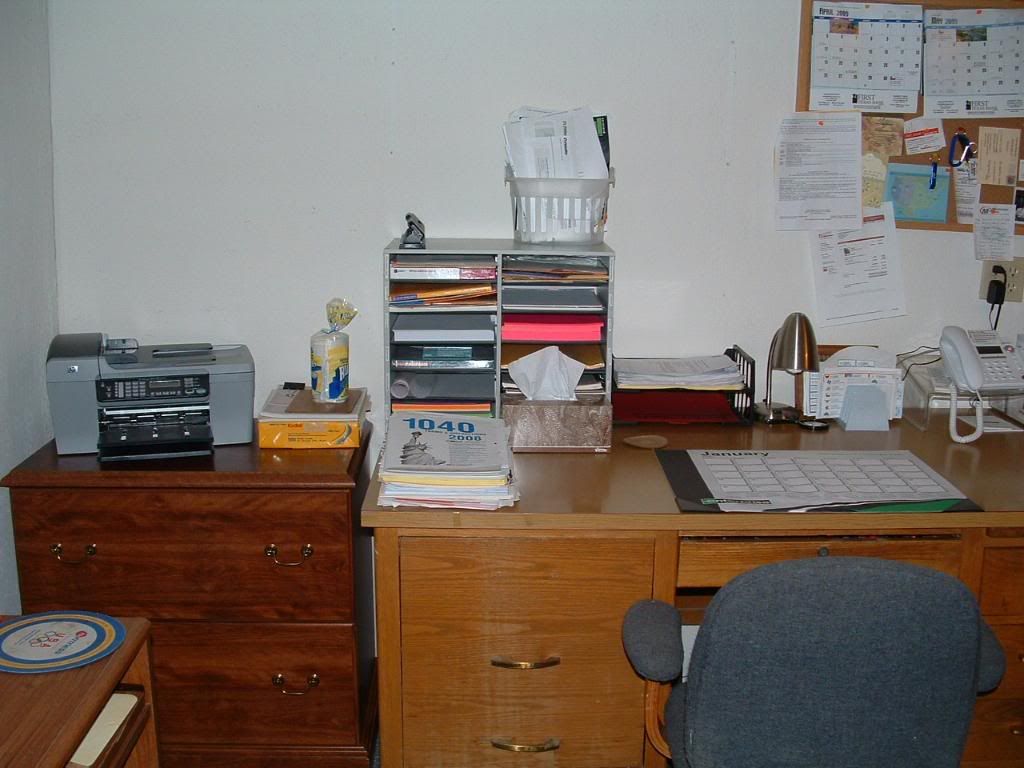 We moved the bulletin board so it's in the middle. The right sides of the desk don't have three drawers - they are old and had the typewriter shelves - if you pulled hard enough, the shelf would pop up but we disconnected the springs so we now have a slide out shelf that will hold a lot of binders and things. The left sides have three long drawers - I kind of shoved stuff in my drawers so need to go through them some more, but they are certainly not full! :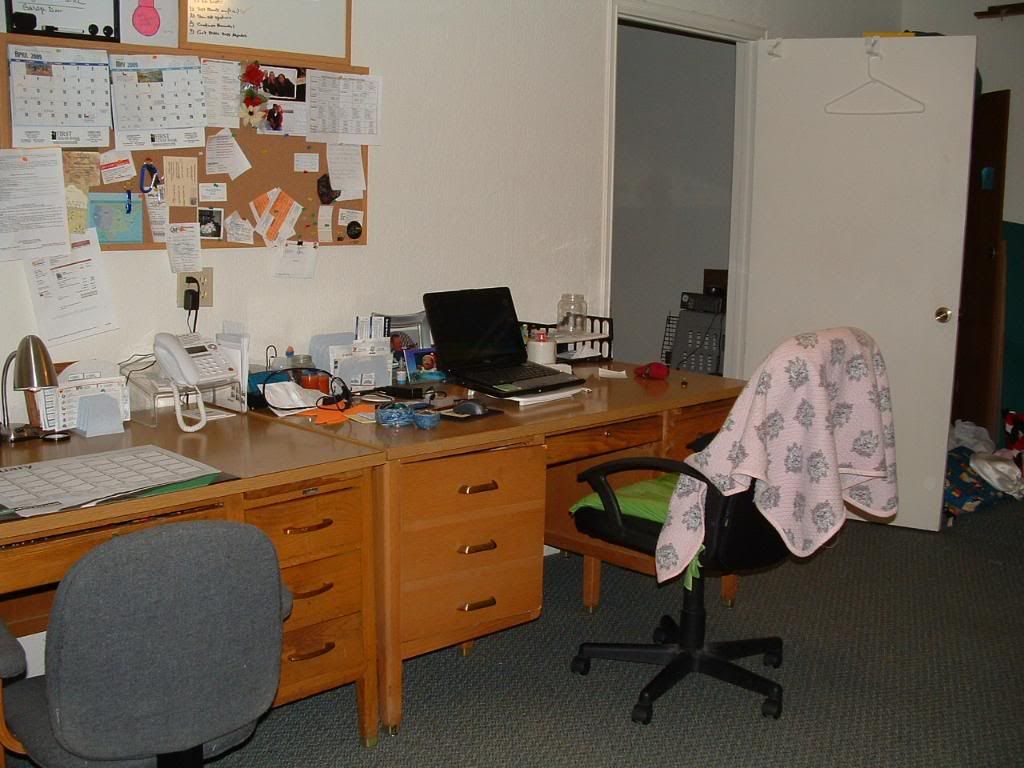 Eventually we need to get a new office chair - the grey one is broke and won't go any higher.
Over all it was a great buy - those two large desks for $35!!! We had an excellent weekend between selling the boat and getting the desks!!!!
Hope everyone elses's weekends were productive!