Our quilt class at church didn't end with the quilts, we met again on Monday night and Jean has a new project for us. We're doing a table runner this time, so it won't take near as long.
This is what she made (she didn't have hand outs for us, so I took pictures w/ my cell phone so I had something to refer back to):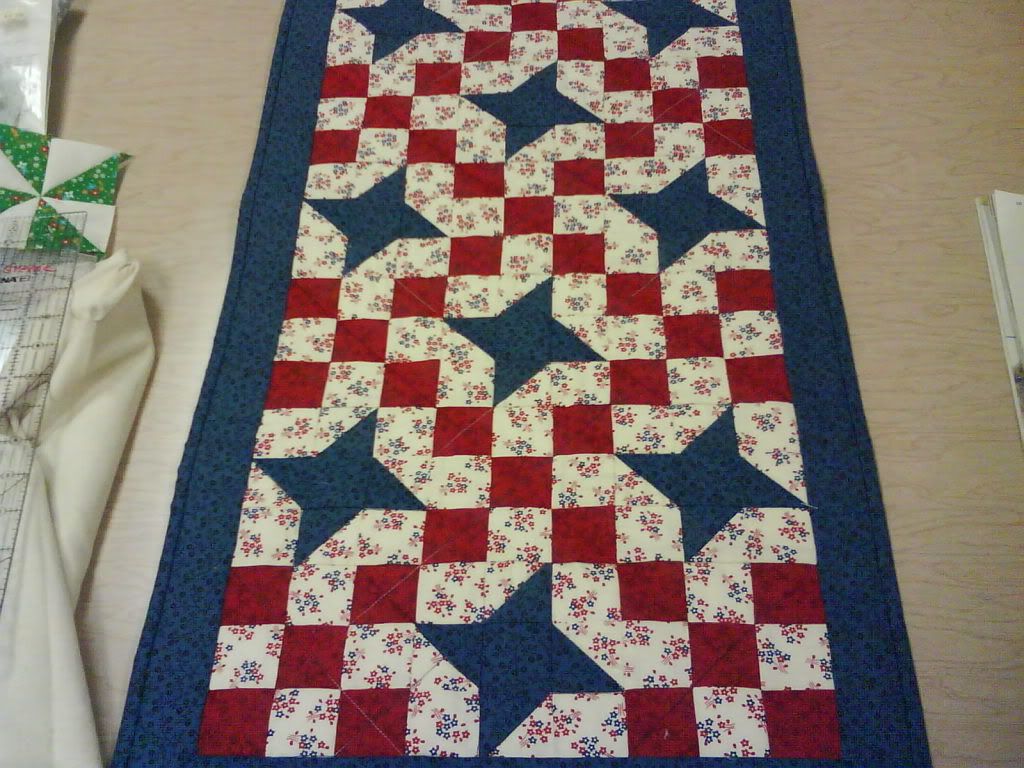 We need 10 blocks of the "stars"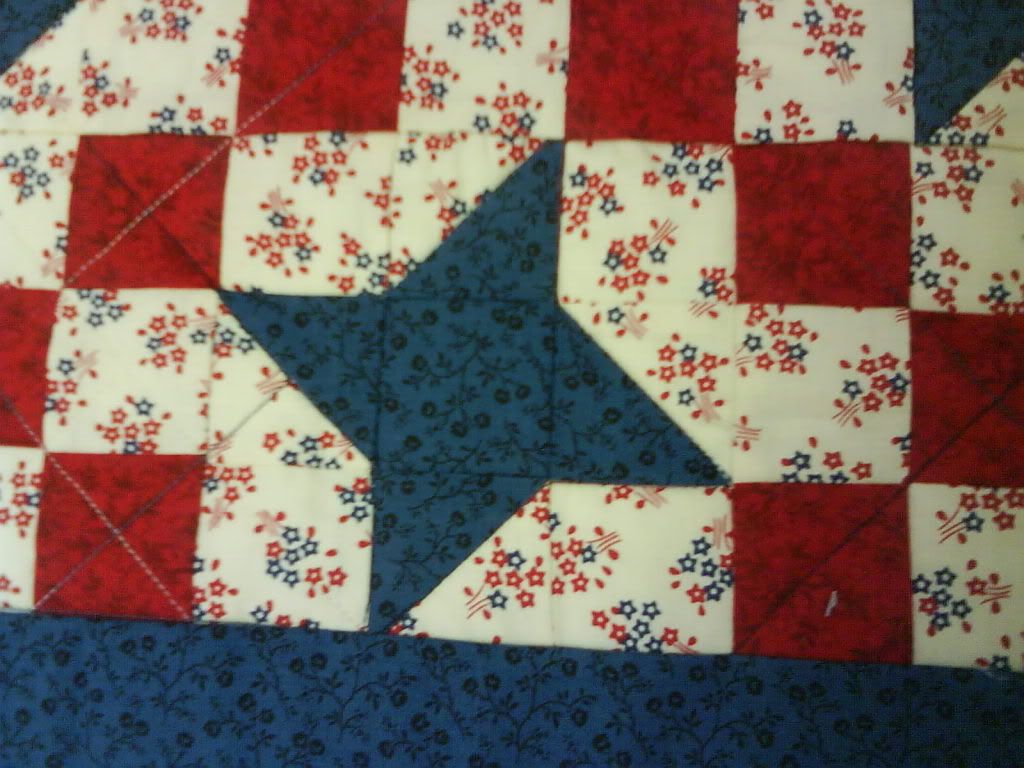 and 11 9 patch blocks
I still had a lot of fabric left from when I made my quilt, so I'm using that for the table runner, too. Yes, it would be nice to have it out of something different, but since I have sooo much fabric there's really no use buying more. I did use ALL of the dark blue fabric on the quilt, so I just have a light blue so I'm using that for the stars, biege for the off-white parts on both blocks, and the 9 patches will have red. I'm not sure what I'll use for the boarder yet. And I may decide to do something different with the colors once I get a few put together. I worked on the half-squares for the stars last night, so I have enough of them to do the table runner. I'll try to take pictures tonight.
And no, I still don't have the quilt entirely done. Maybe after my parents visit I'll work on it more. Now that the weather is getting warmer, the last thing I want to do is sit with a huge quilt on my lap.
In other news, Todd's 97 year old grandmother is in the hospital again having problems with her heart. The report yesterday was better and they said she may be able to go home in a couple days. She had been in the hospital a couple weeks ago, too, so this time really scared us. Logic says she won't live forever, but it's still sad.